I'm always late to the party when it comes to current trends, be it fashion, music/entertainment, social media platforms, etc…  For example, I bought my first(and only!) pair of skinny jeans about one year ago.  But, those skinny jeans are new to me, and that's all that matters.
What's also new to me is this fascinating art form called acrylic pouring.  Artsy folks have been doing it for many years.  But true to my nature, I stumbled upon it just months ago via YouTube.  I was totally smitten.  And hooked.  I've been "pouring" my heart out for the past few weeks and just can't get enough.
This was the very first one I made.  Not bad for pouring kindergarten, right?
Most artists pour on large canvases or substrates, but my workstation is the kitchen table; therefore, I'm keeping production to a smaller scale, suitable for greeting cards.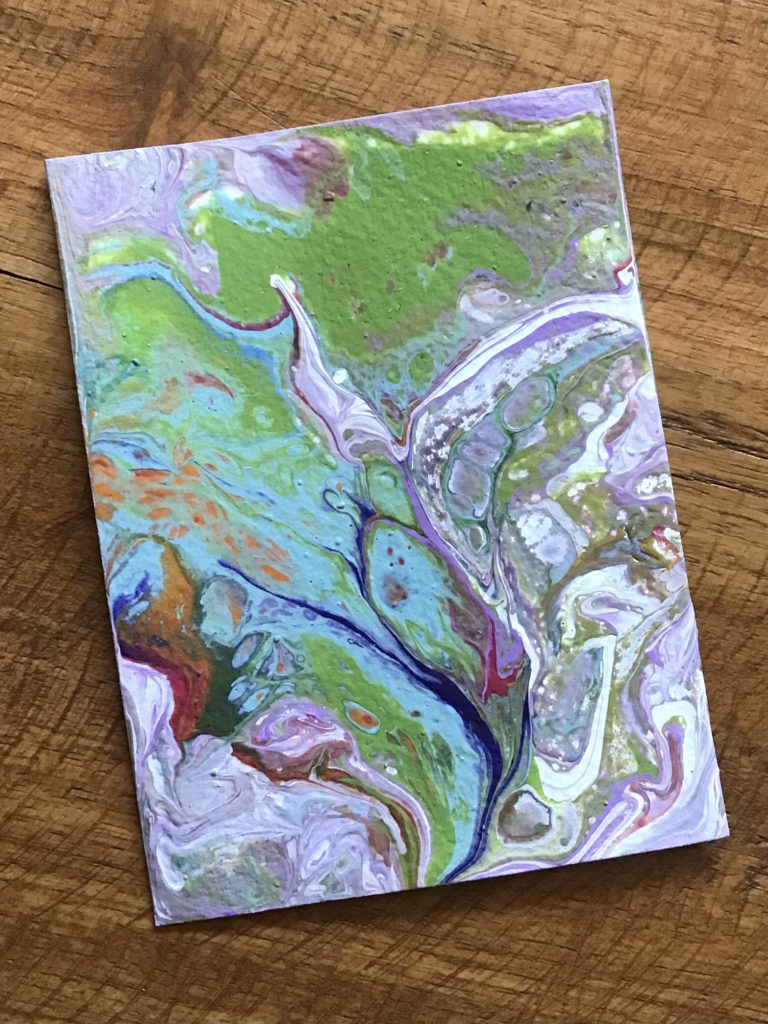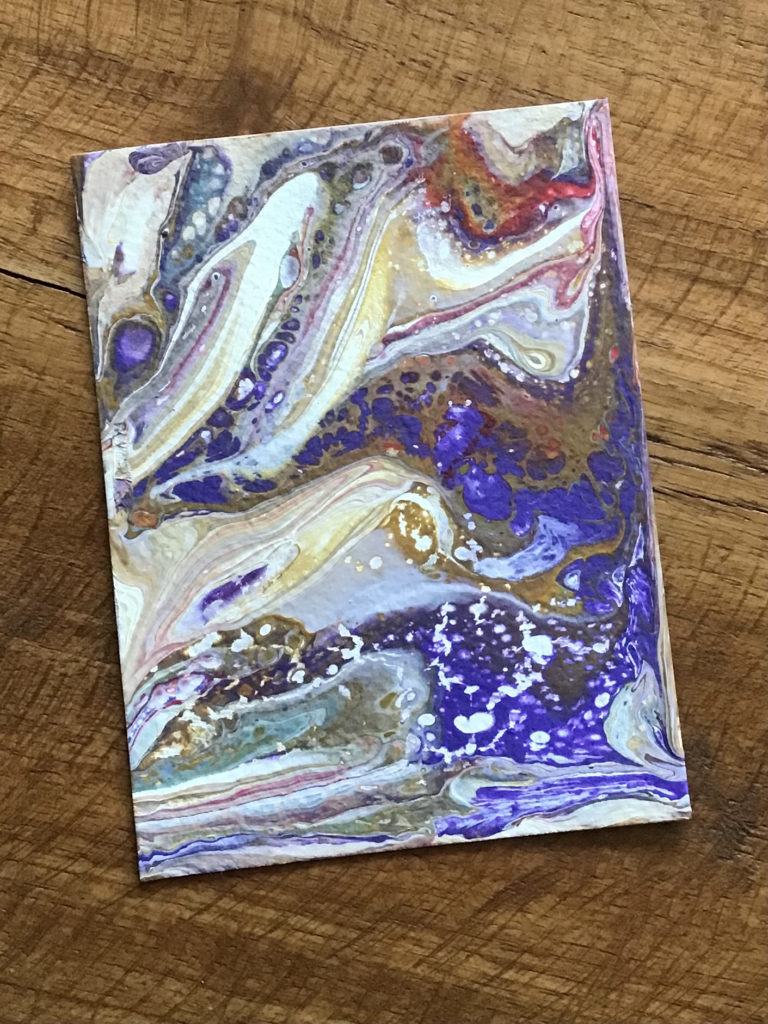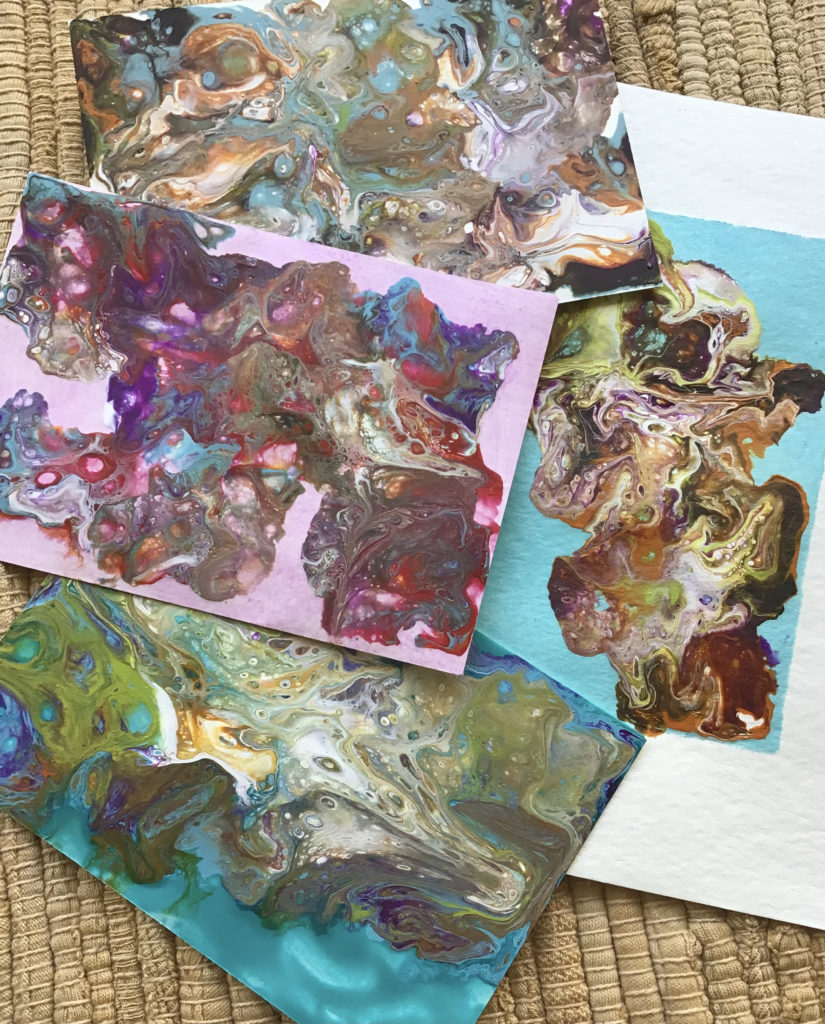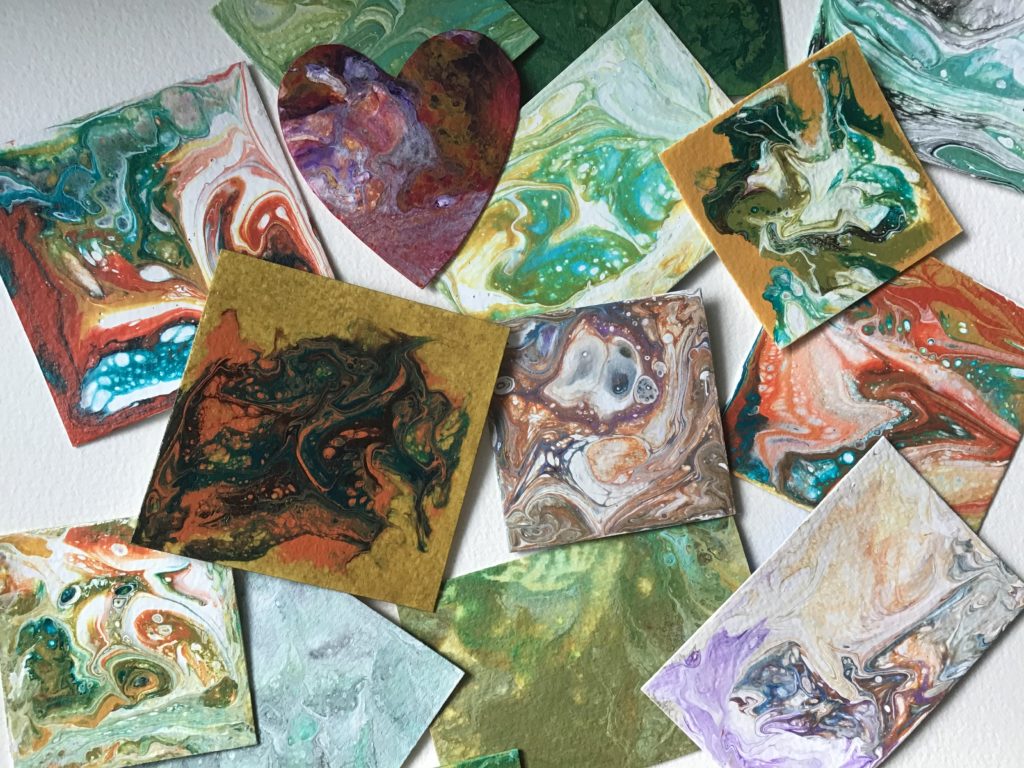 One unavoidable aspect of the pouring process is paint drippings, which many believe should not go to waste, myself included.  Pictured below are my paint drip art pieces.  The exploration process is just so liberating, and has opened a new door to my artistic endeavors.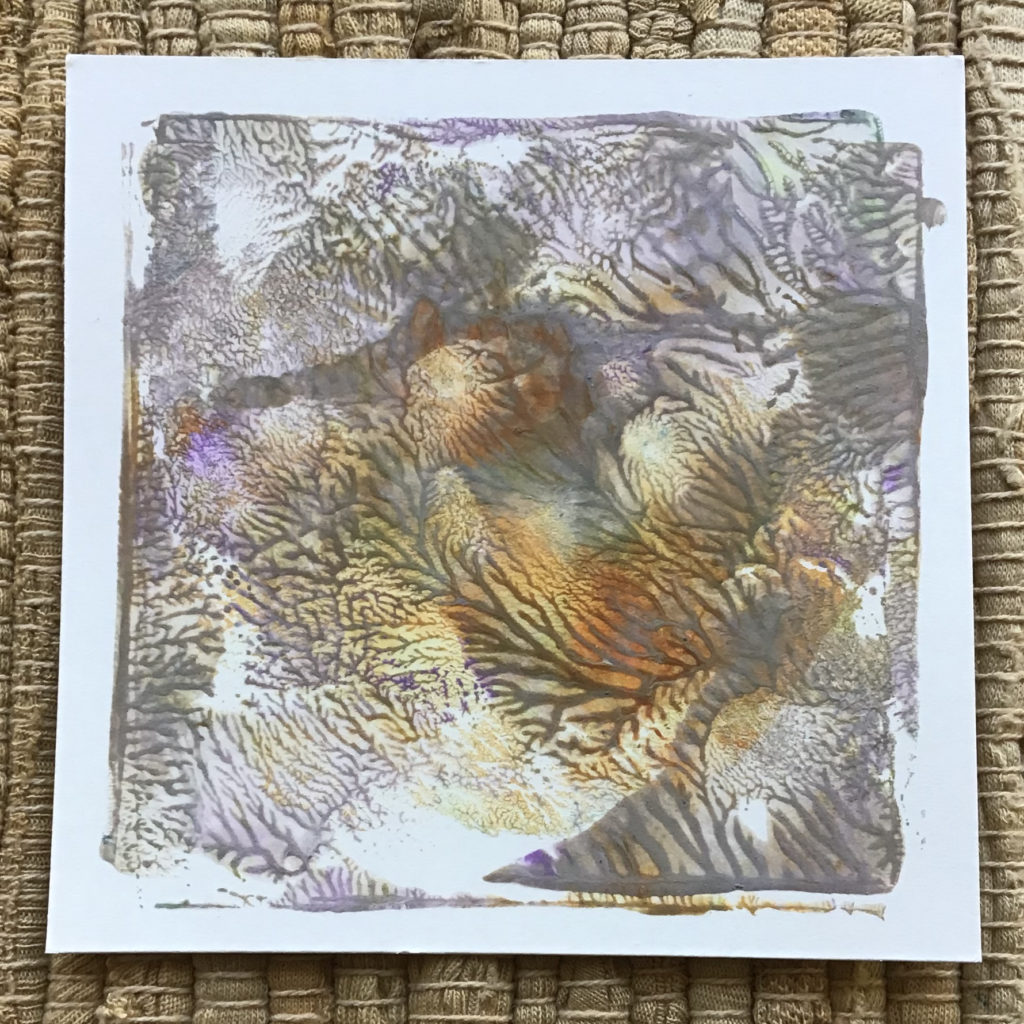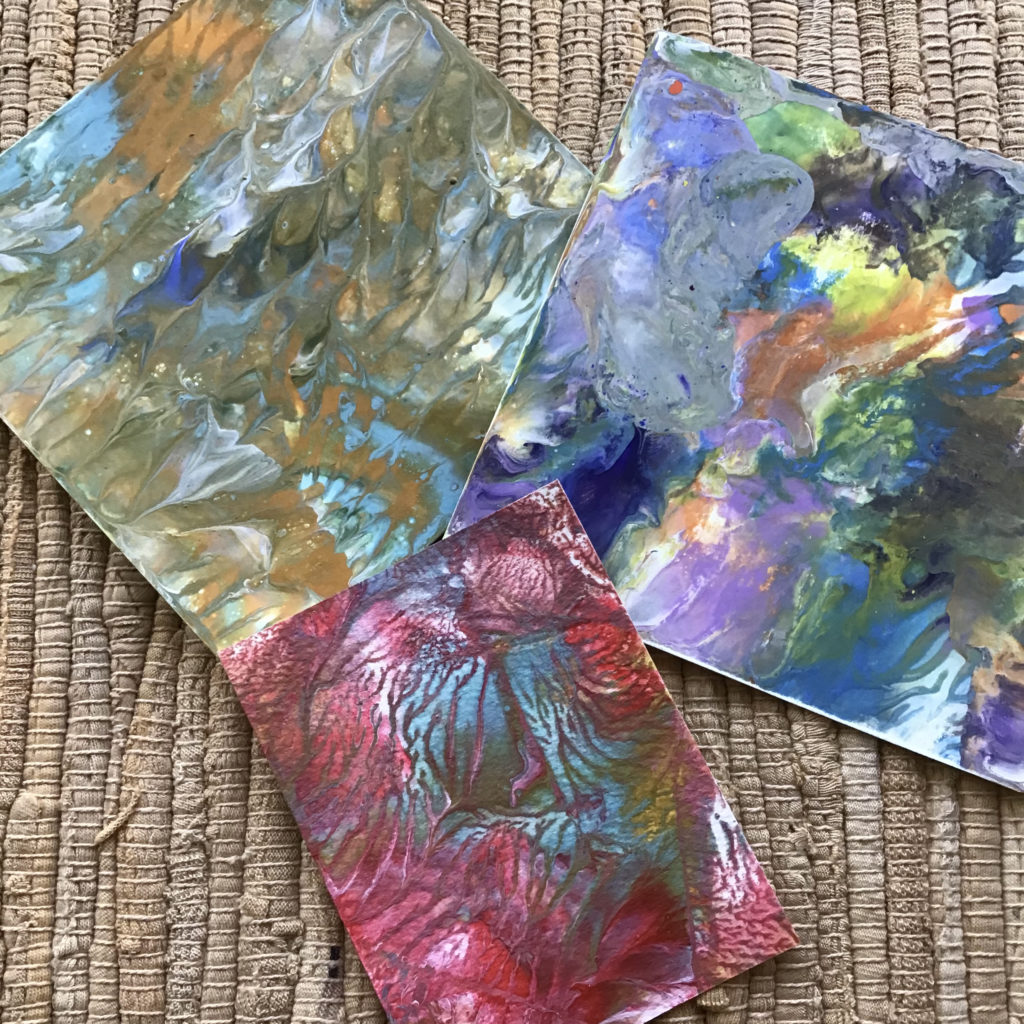 I hope this post has inspired you to play with paint or pour your heart into something new to you.