Hello Folks, Happy New Year to you!
I'm partial to January, admittedly, as it's my birthday month.  I also have a weakness for beautifully illustrated wall calendars.  The Old Farmer's Almanac gardening calendar will be my eye candy for 2021.  Regarding new beginnings and fresh starts, we each get to make our mark on a clean slate in one way or another.  I'm doing that in the literal sense.  I've reignited one artistic facet of my life I all but let smolder in 2020.  That was then…..
And this is now!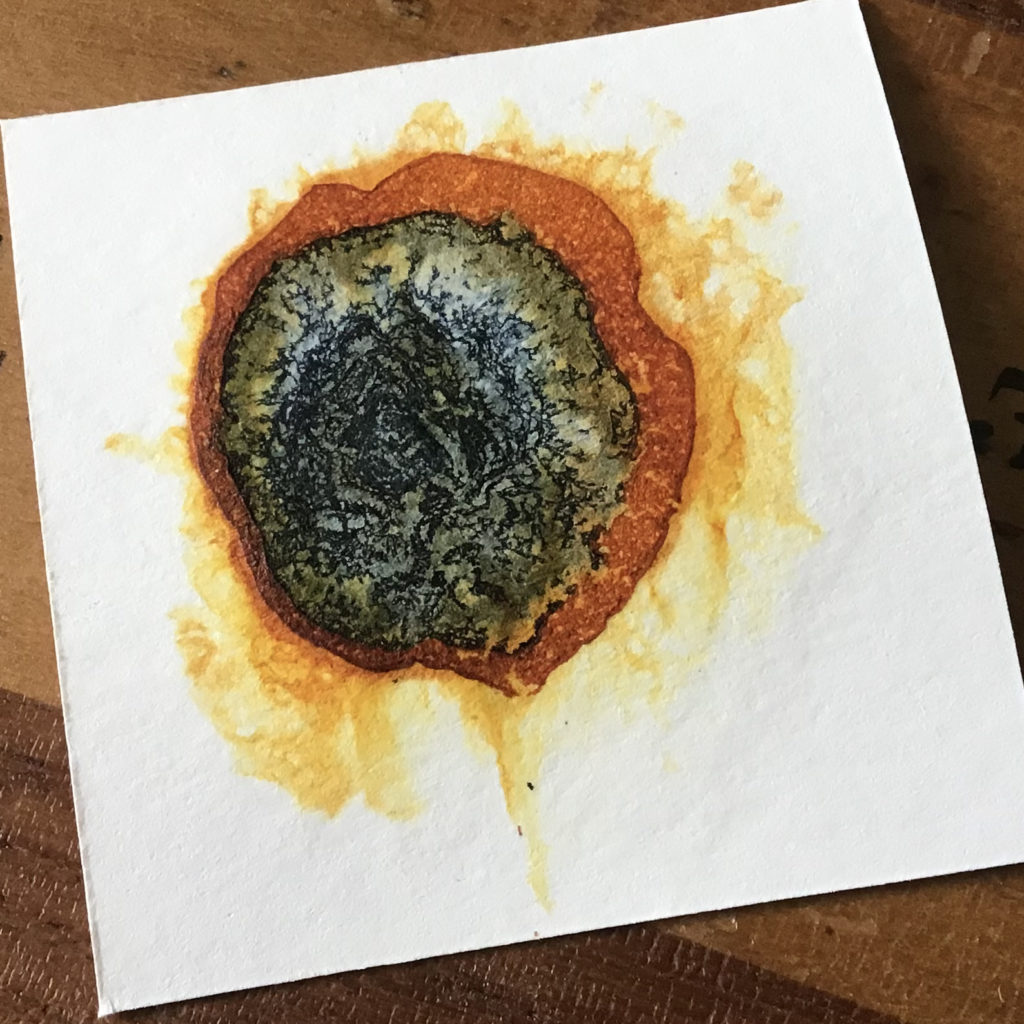 I received a lovely clutch of alcohol inks from my sister for my birthday, and have been exploring their potential over the past few days.  These experimental abstractions are no bigger than the palm of my hand.  They look like something you would examine under a microscope, don't they?
In general, alcohol inks are applied to slick, non-porous surfaces, and with the addition of an "extender" medium, the ink can be manipulated to create interesting designs and patterns.  Watercolor paper, my preferred substrate, is naturally porous; therefore, I've had to be inventive with my process.  Unpredictable results are par for the course, but that's half the fun!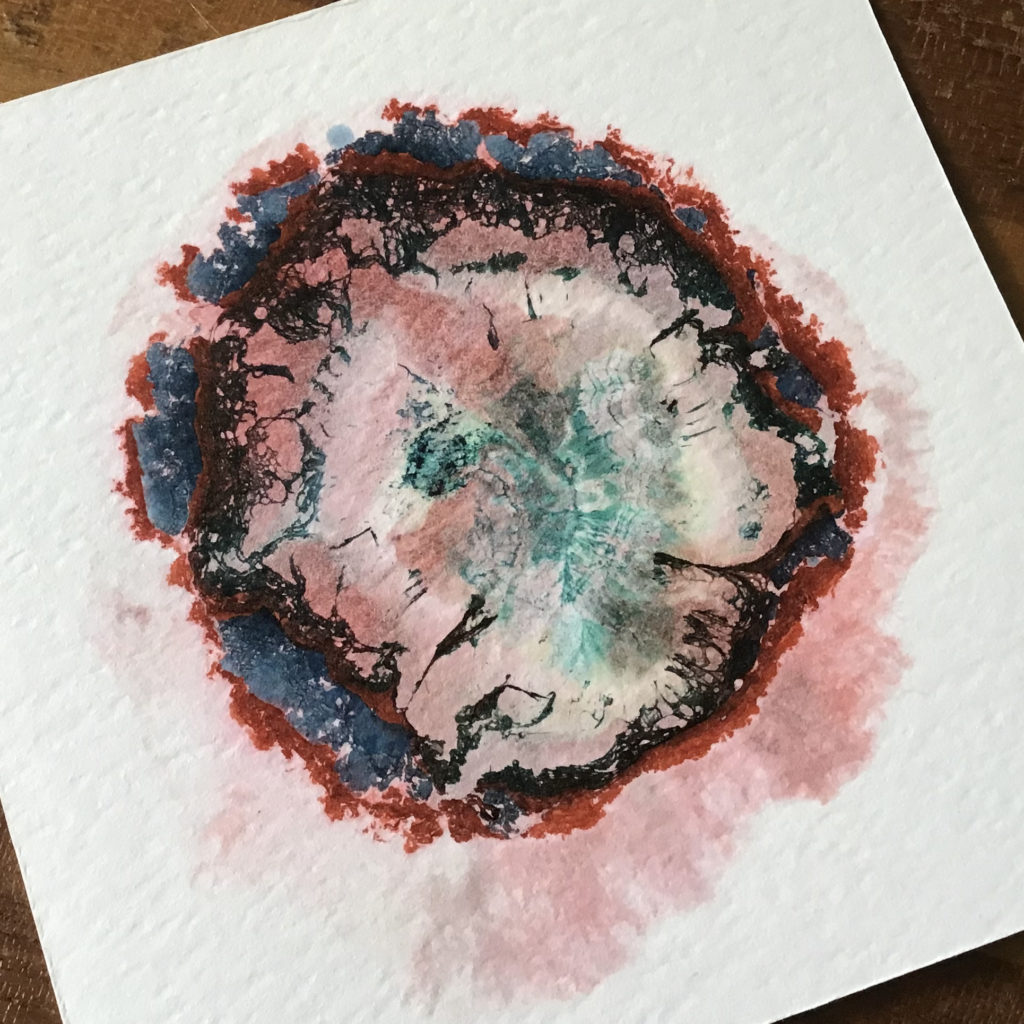 I can't wait to show you what else I've been making lately.  I'll share that with you real soon.
Do stay tuned……