I love making decorative hearts, and at this time each year, I make a few more to add to my collection.  Hearts are just so shapely, curvy and, well…… sensual.  What's not to love about them?
However, what I don't love is accruing scraps upon scraps of fabric, ribbon and trim, and not turning them into something fabulous……
….. like this heart!  Doesn't it look delicious?  I've got quite a collection of red trim, surplus from Christmas.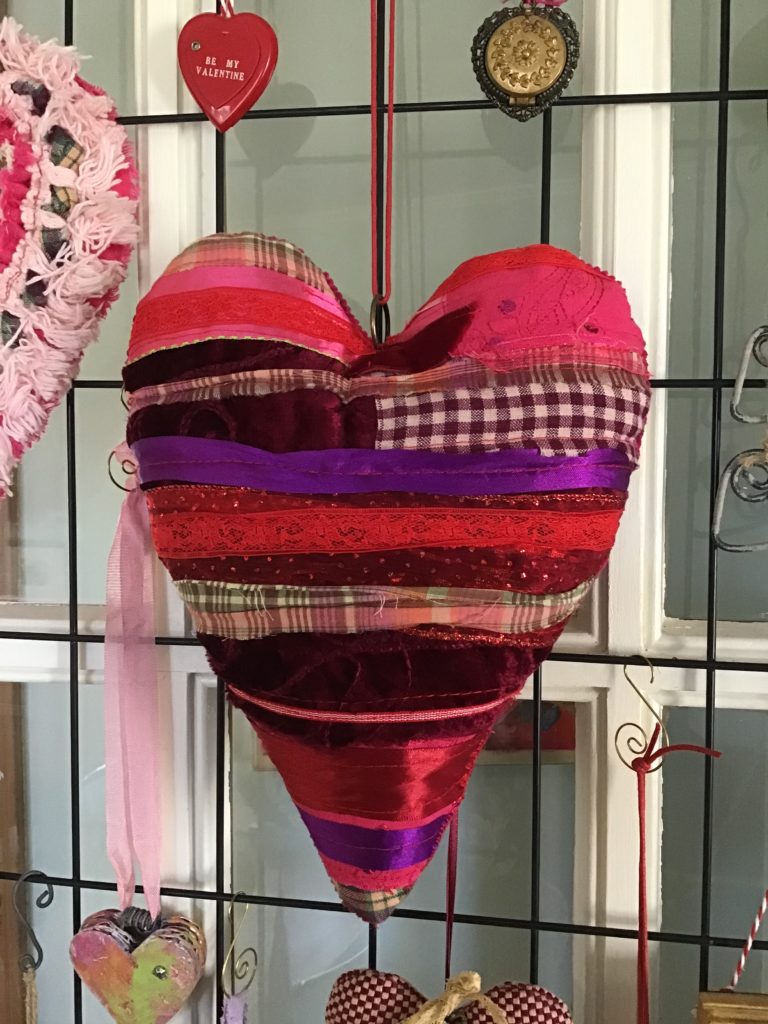 Almost very piece of ribbon and trim on this rose gold hued fabric heart was inherited from my grandmother's sewing stash.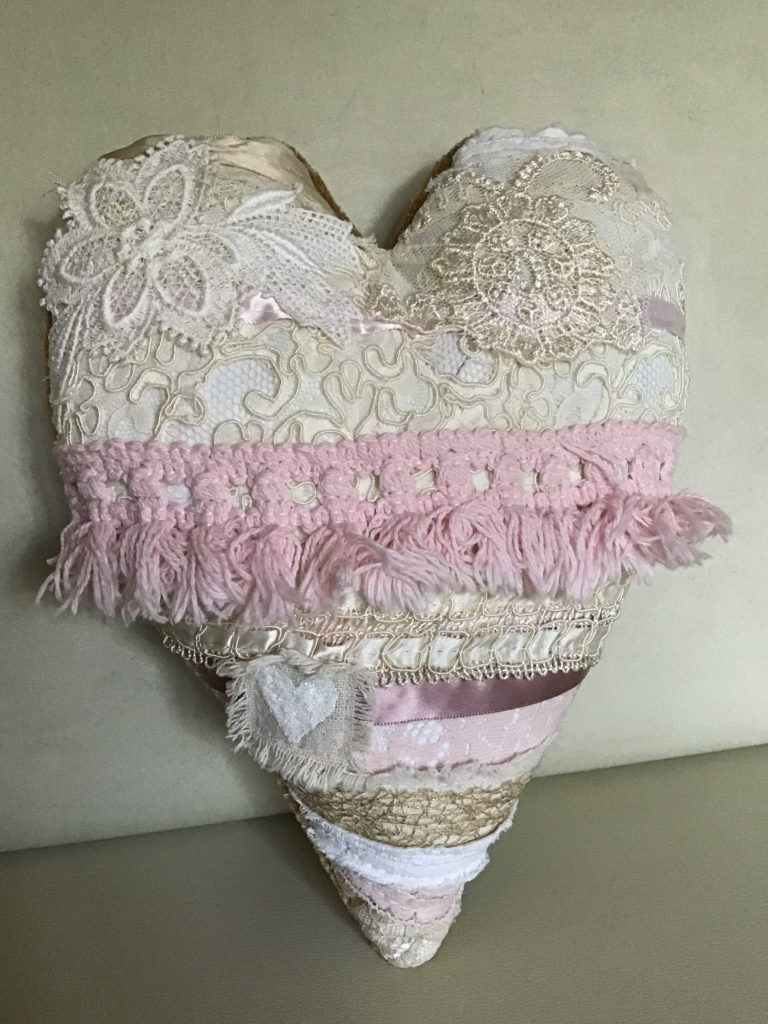 I really enjoyed making these hearts and made a point to not be so precise and careful about sewing the trim onto the base fabric.  It was part of the charm and look I was going for that they be somewhat imperfect looking.
I'll certainly be making more hearts before Valentine's Day arrives.  Look at the temperature outside!  I'm keeping my exercise routine indoors and keeping it crafty.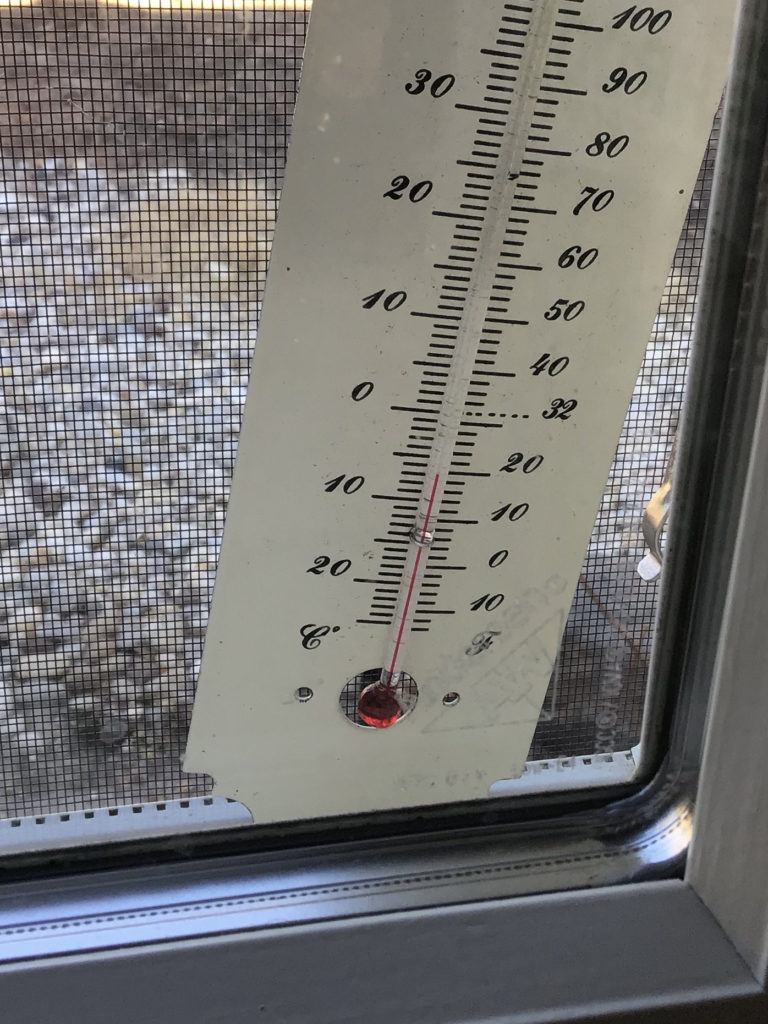 Ahh…. 🎶 ninety-nine bags of scraps to go, ninety-nine…… 🎶.