What sings of spring better than chirping birds, budding branches, bunnies and nested eggs?  Nothing, in my opinion.  Though the winter was a mild one here in southeastern New York, I'm so glad it's spring.
The first hint of spring revealed in my back yard was the blooming hellebore, a perfect complement to some bottles I painted with tinted gesso.  The bottles are not sealed with a protective varnish, but serve as temporary vessels for these long blooming delights.  Do you see the the little sparrow peaking from behind the feeder?  So cute.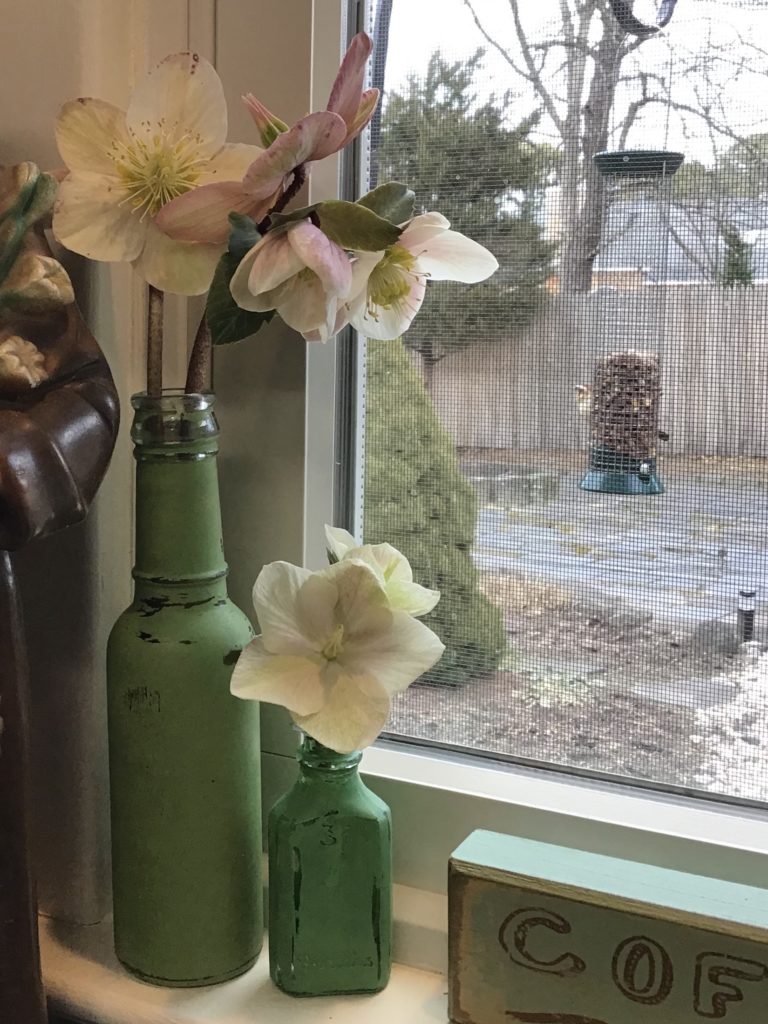 And, while purging some opened mail, I happened to take notice of the interesting patterns on the inside of some security envelopes.  I couldn't resist using them to make Easter cards.  Double-sided adhesive film was my little helper with making these beauties.  I simply pressed blocks of the envelope paper and a pretty napkin onto the film, then traced out shapes using templates I made beforehand.  After cutting the shapes out, it was peel-n-stick with a few glued on embellishments all the way.
Voila!… instant spring craftiness!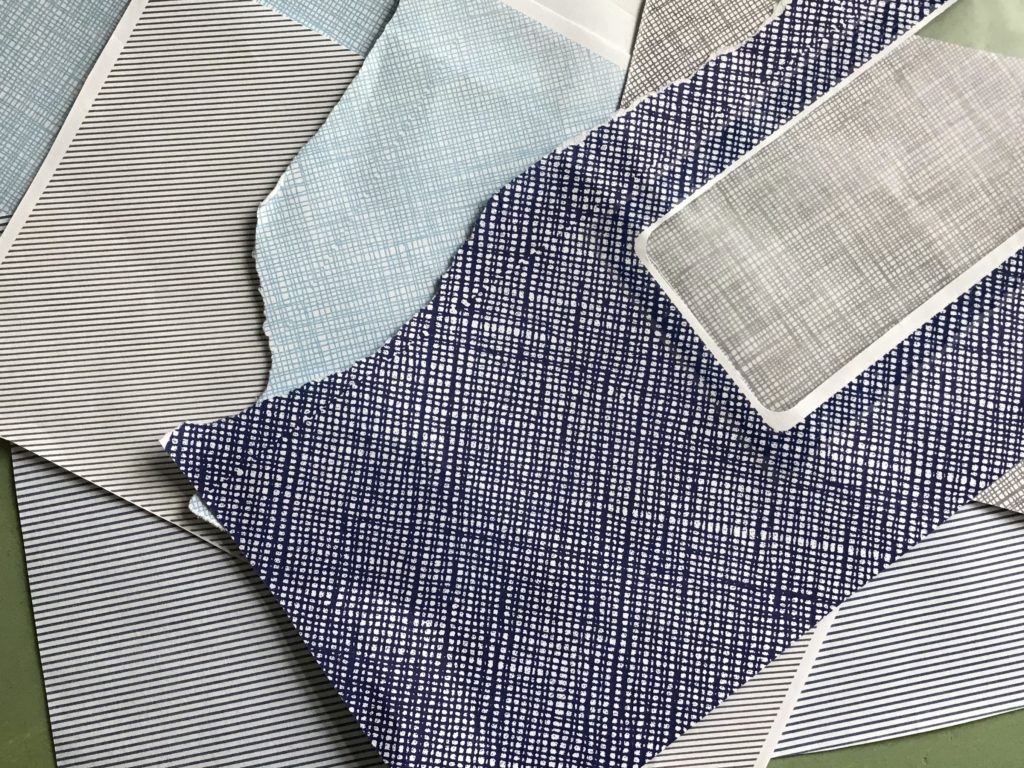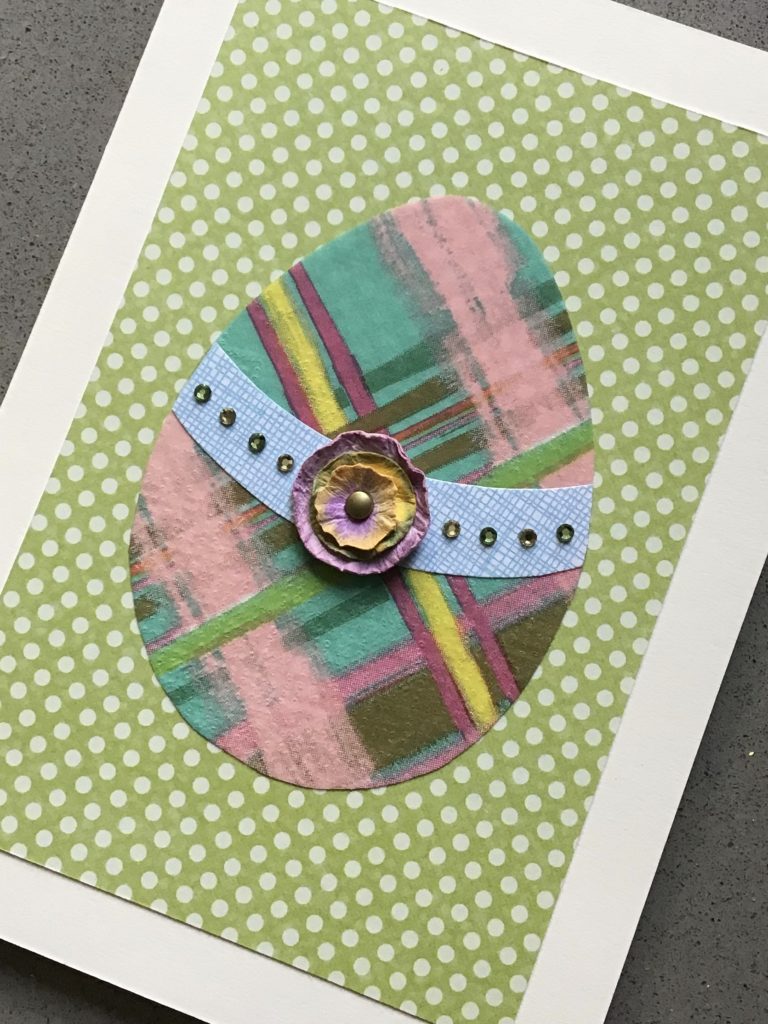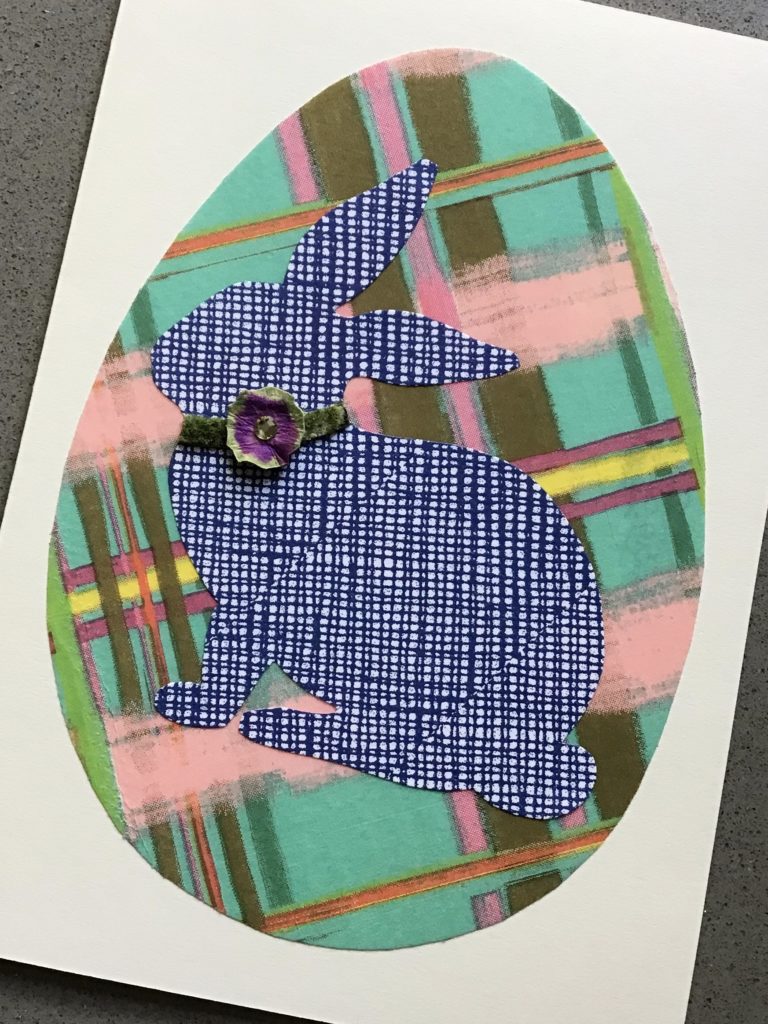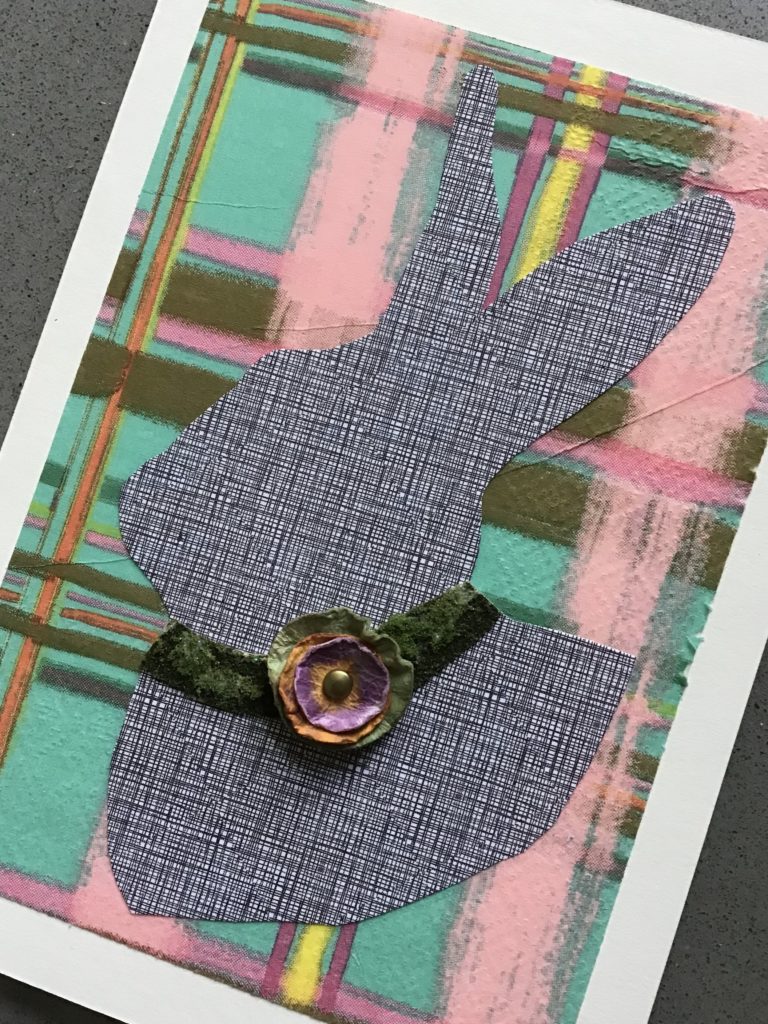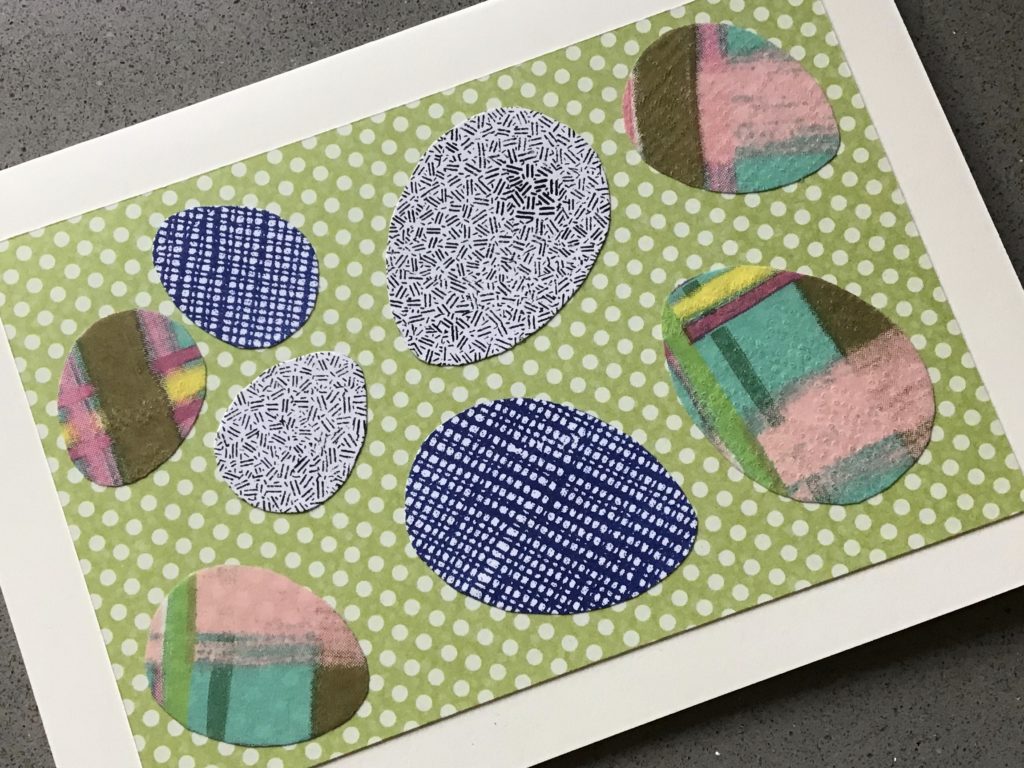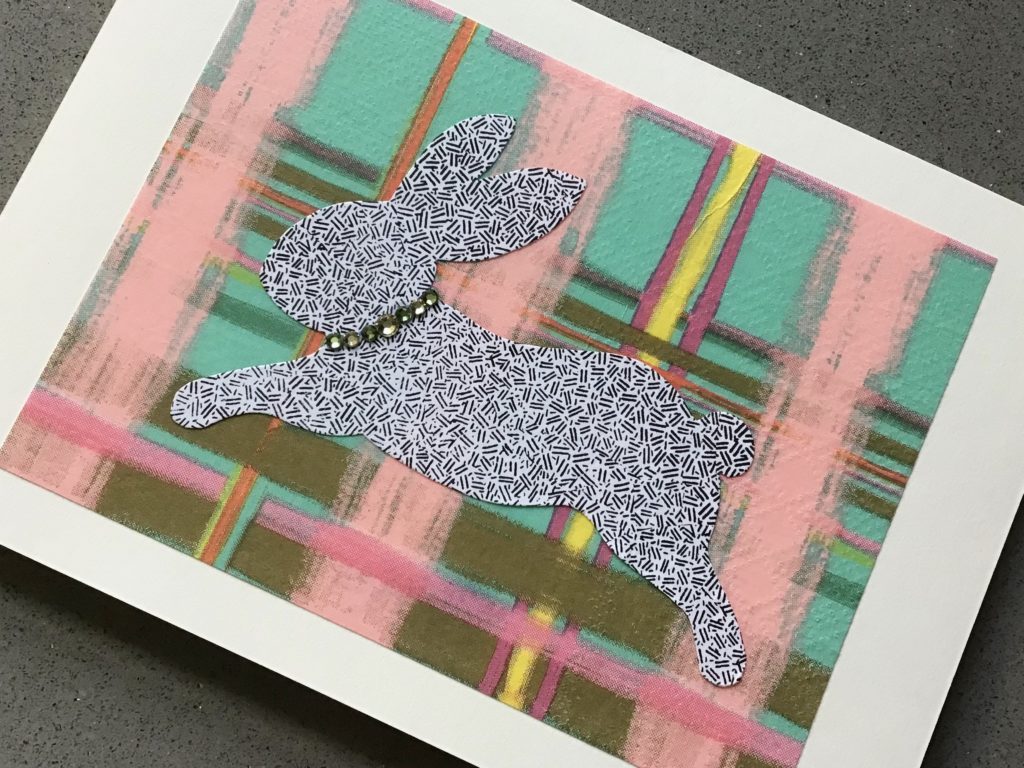 I hope this post encourages you crafty folks to think "inside the envelope".