I'm not referring to the current health pandemic that has halted all social gatherings and life as we know it.  I'm referring to Rhyolite, a real ghost town located in Nevada just outside Death Valley National Park.  My daughter and I made it there just days before the park closed its visitor center, campgrounds, public bathrooms and lodging!  Phew!
Sit back and enjoy the scenery from your germ-free little corner of the world.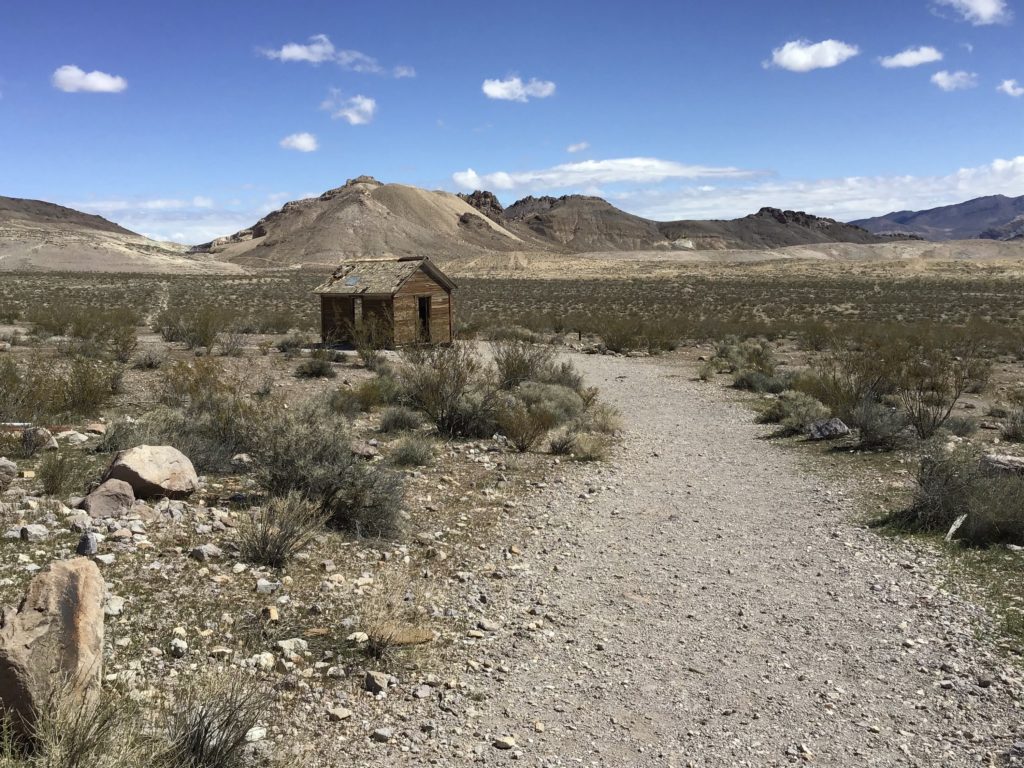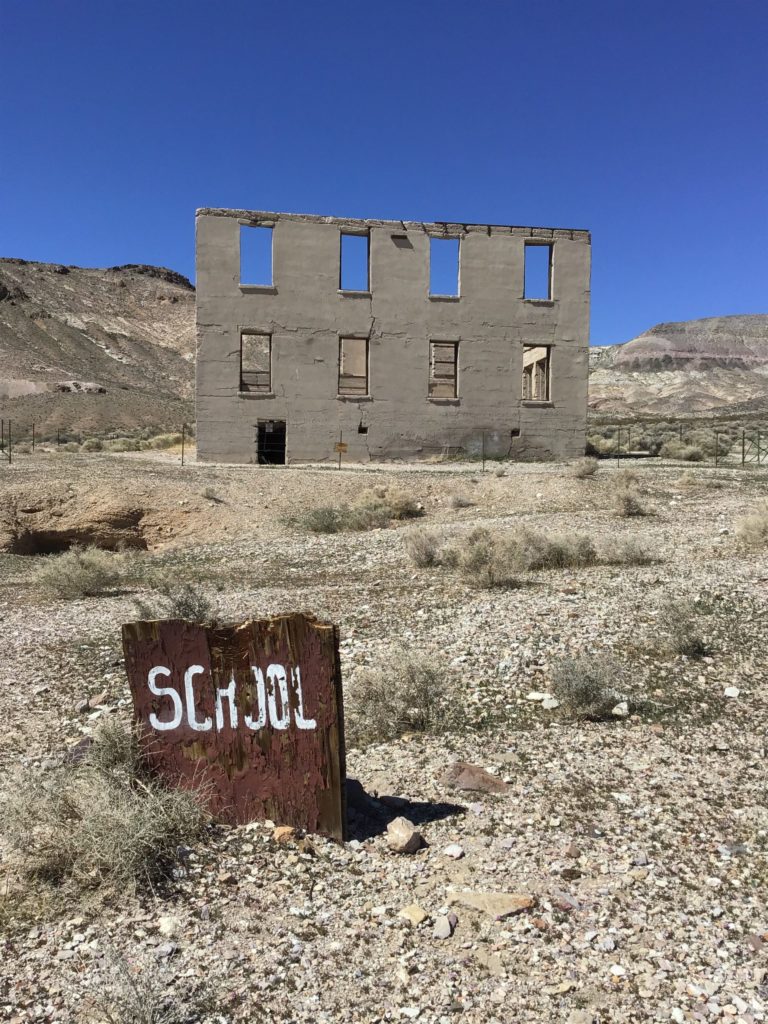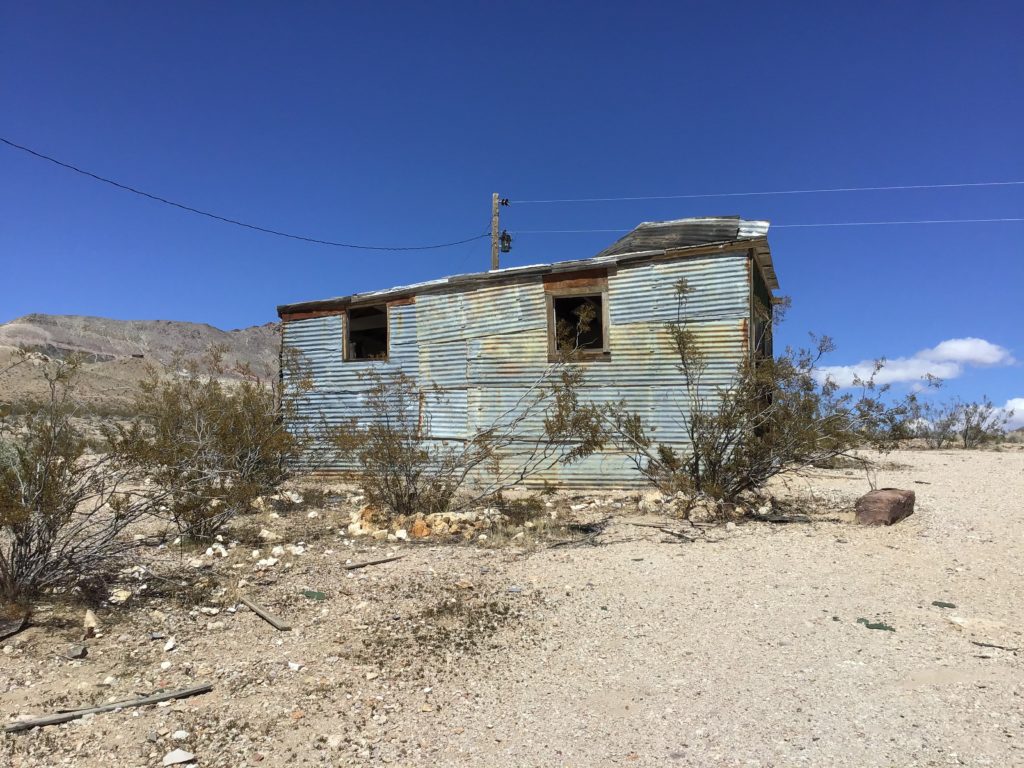 Tom Kelly's Bottle House, rehabilitated in 2015, was certainly a ghost house that stole my heart.  I just love the miniature mosaic residences lining the side yard.  Inspiration!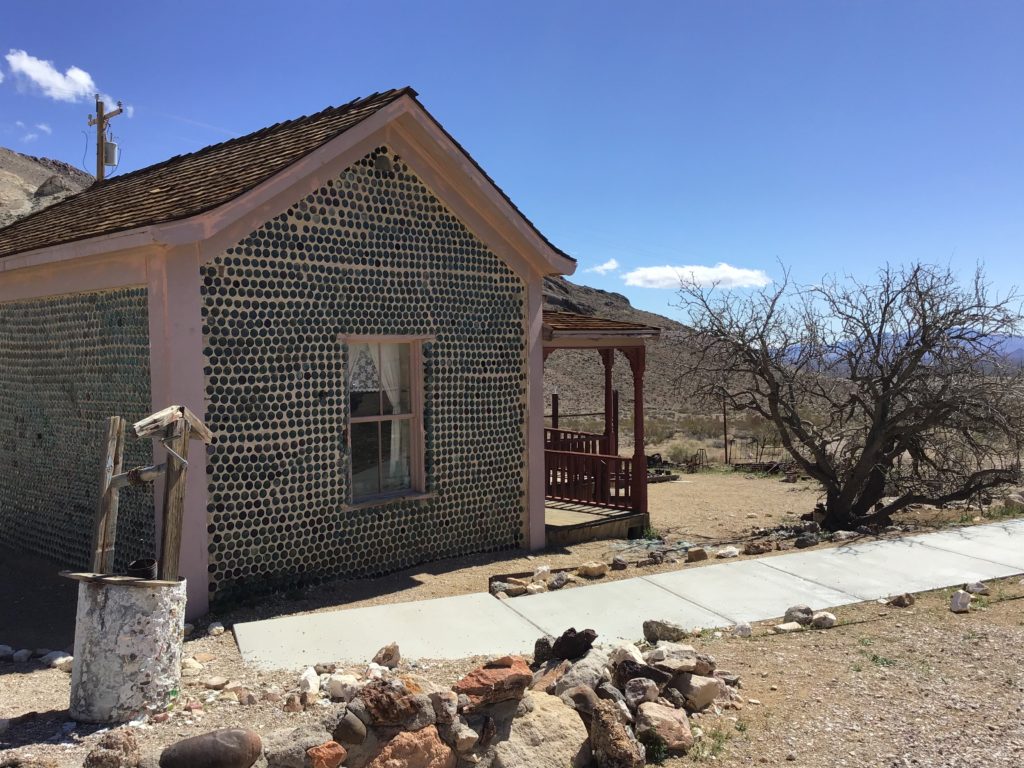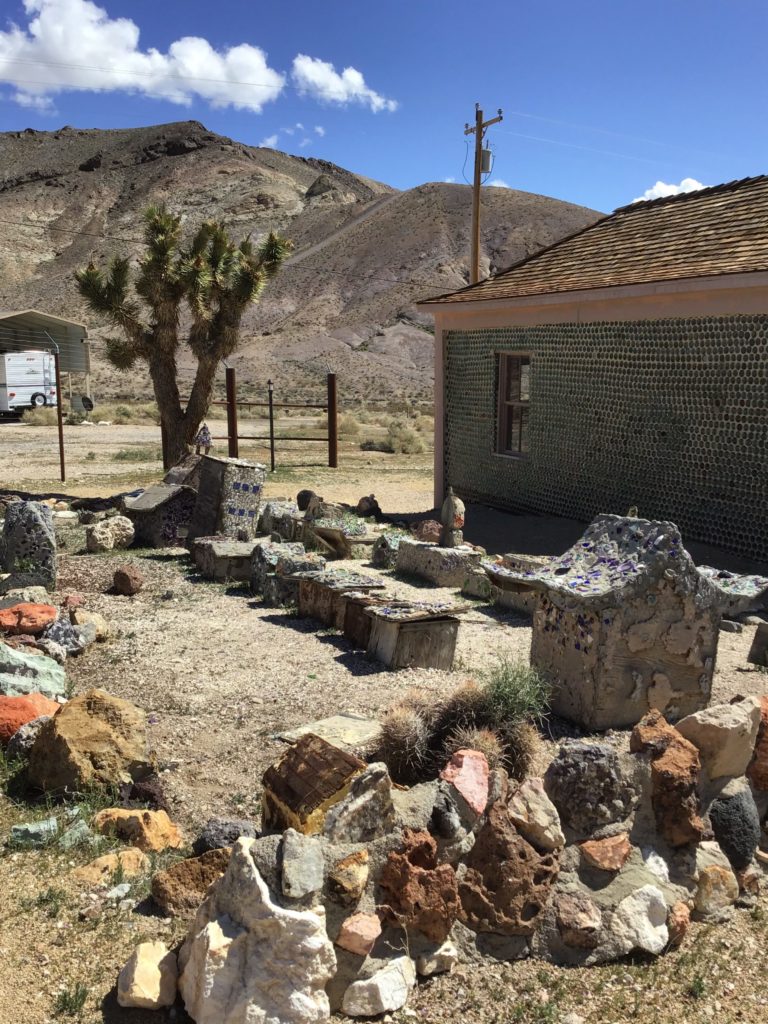 It looks like these old residents choose to "stick" around….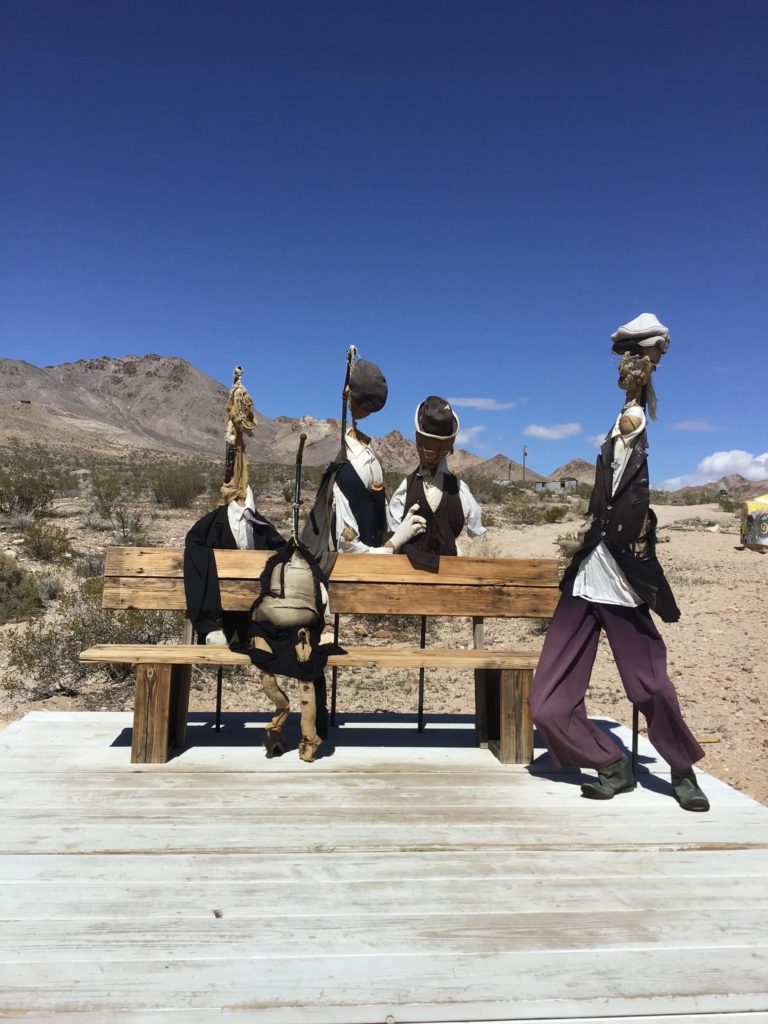 … as does this one.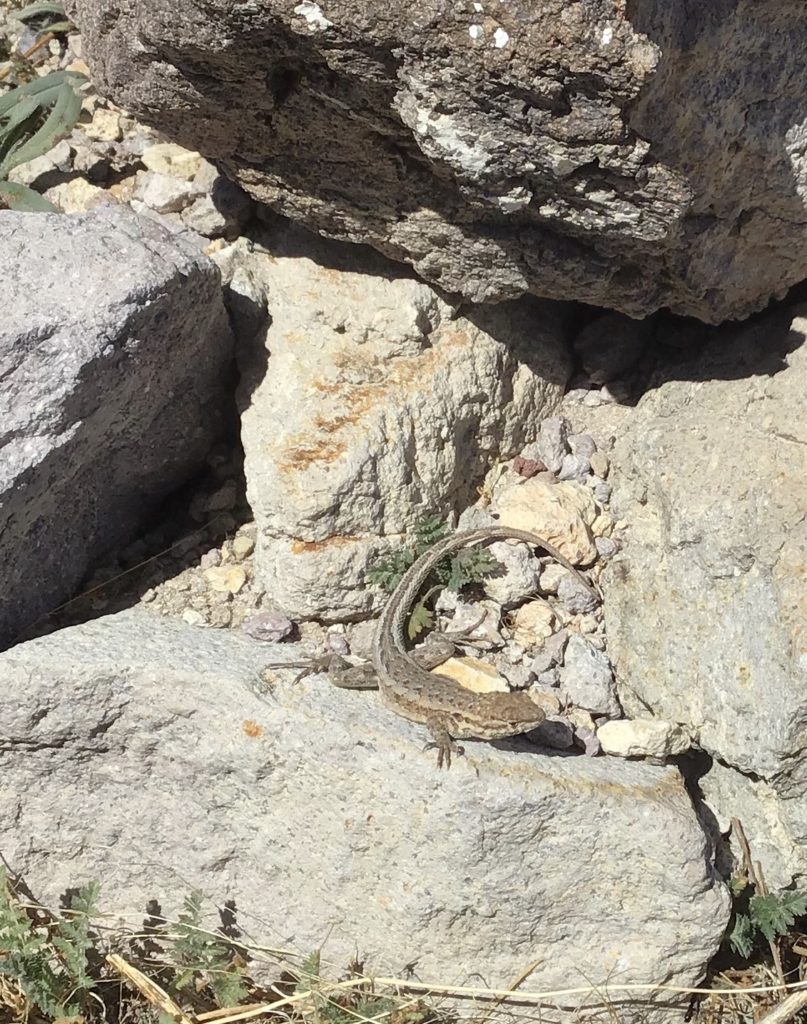 Well, I hope you enjoyed these views of the Rhyolite ghost town.  I've got more to share from Death Valley National Park as well as two fabulous botanical gardens in Pasadena, California.
Stay tuned…..