A few years ago, while perusing the shelves at my local library, I stumbled upon a fiber art craft book and was immediately smitten with the object on the cover.  It was craft love at first sight!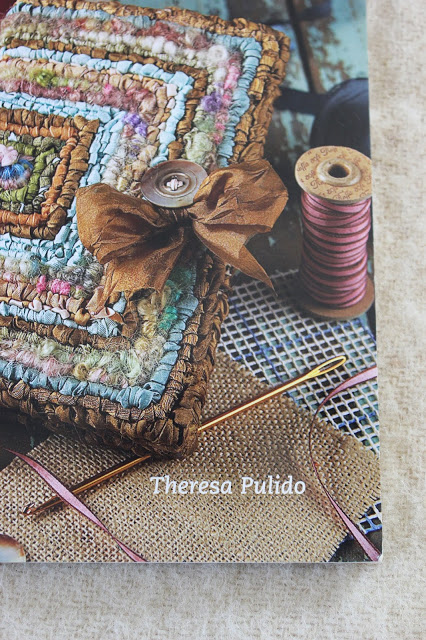 I had never seen this type of thing before, which is referred to as locker hooking, and is a close cousin to rug hooking.  After just a few page flips, I knew I'd have to get this book!  I also purchased the required locker hooking needle and some rug canvas.  If you have an abundance of fabric, ribbon or thick, chunky yarn, I suggest that you give this craft a try.  It's a lot of fun, and lends itself to the mismatched charm also achieved with making braided rag rugs.
After practicing with the basic technique, I moved on to actually making something – a mini purse.  I love how the purse turned out and use it to hold my stash of gift cards.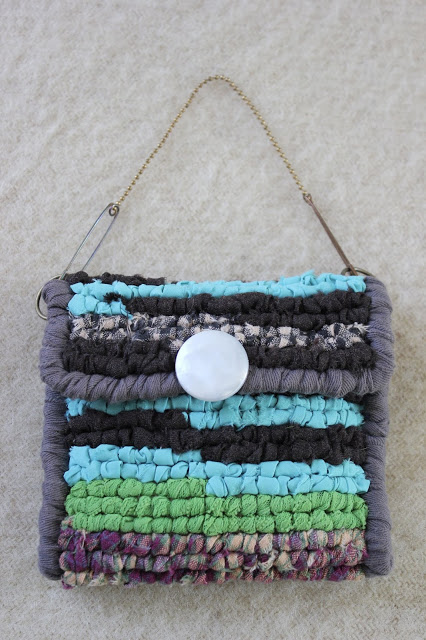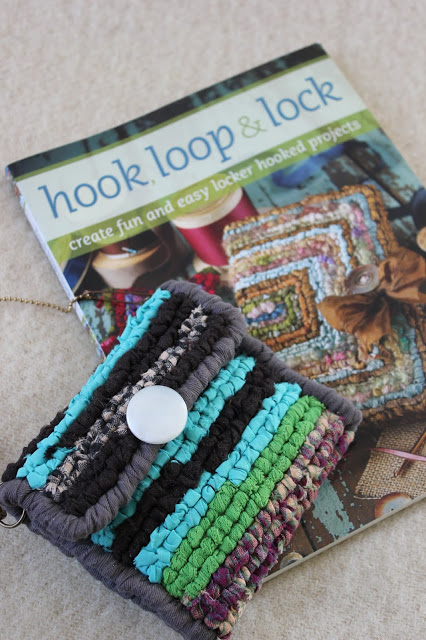 More recently, I found a clever way to store my handmade fabric coasters that's really for the birds – literally!  This never used suet cage I had on hand was just the right size for storing the coasters.  I think they look adorable in there, don't you?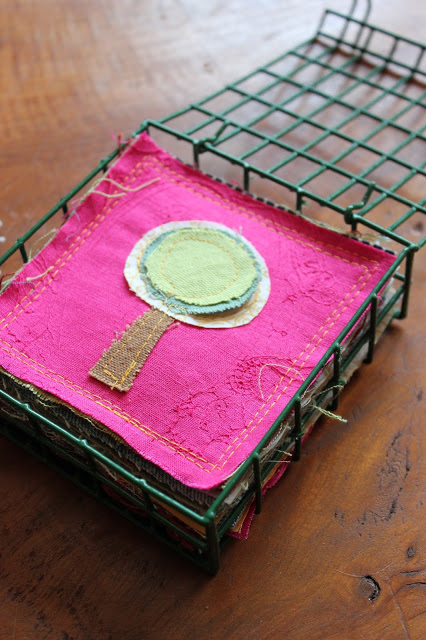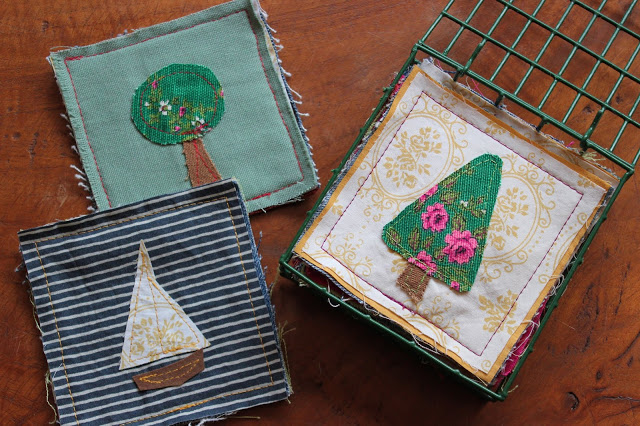 Leave a comment about your locker hooking experience, awareness, or lack of.  And, do stay tuned… I've got more crafty ideas up my sleeve!