Hey folks, I found another recipe for deliciousness – lemon ricotta cake!  This time, kudos goes to This Italian Kitchen.
Now, I did have to slightly modify the recipe to accommodate my adorable mini four inch cake pans; the original is for a nine inch springform pan.  I cut the ingredients amount by 1/3, just enough to make three mini cakes, and adjusted my bake time to about 40-45 minutes.  One went to a friend, one in the freezer and one down the hatch.  The outcome?  Well…. the proof was in the pan.  So delicious!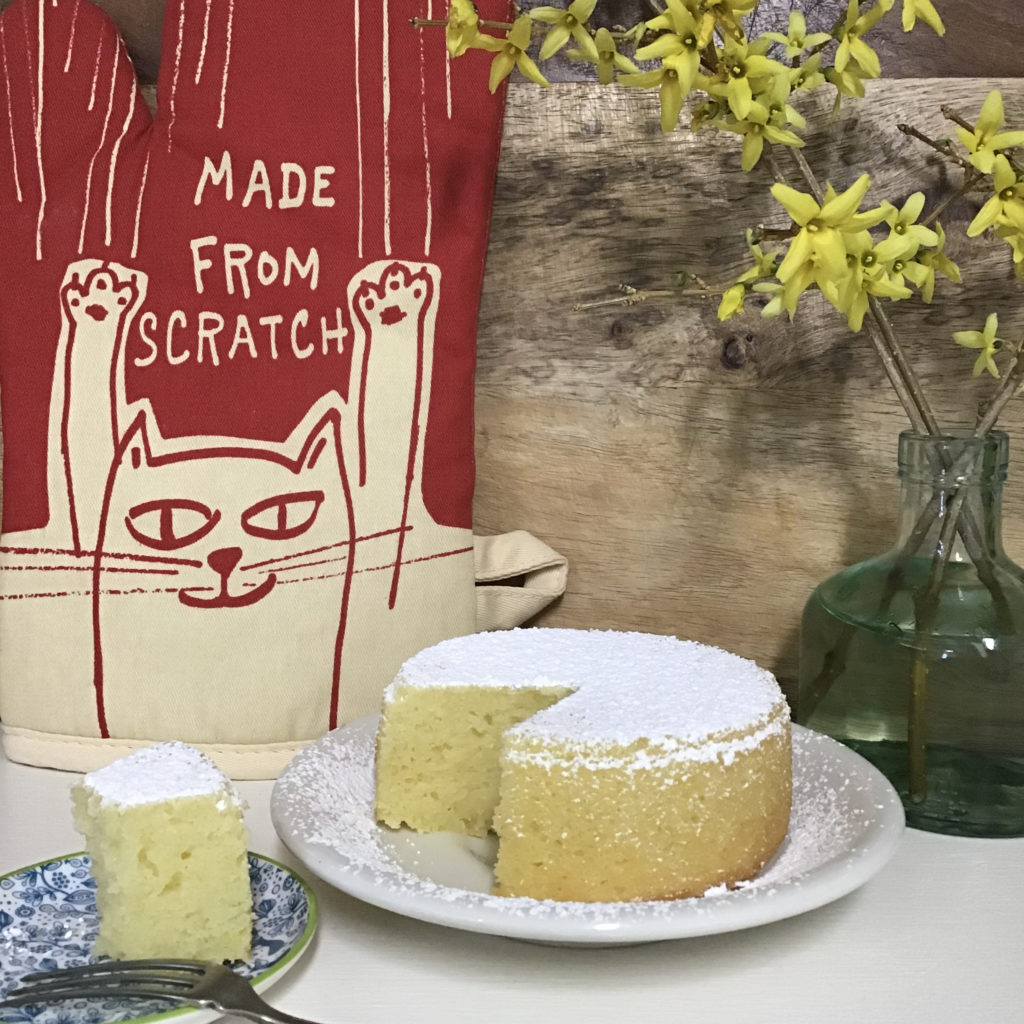 Oh, and I used my trusty handmade cake strips.  I can't stress enough how well they work in preventing a dome topped cake.  And, the mini cake pans….. they're so much fun to bake with.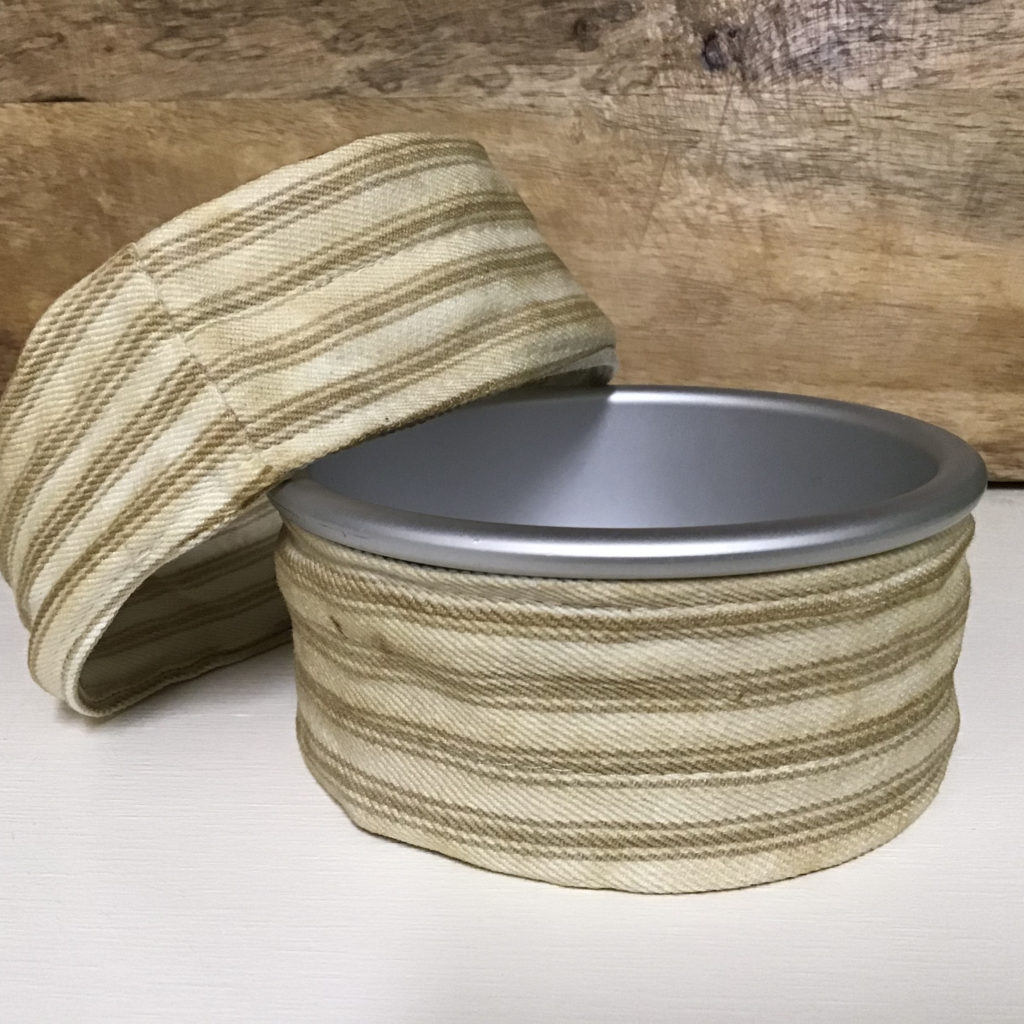 Lemon ricotta cake is sweet, but not too sweet, and perfect paired with coffee or tea.  There's an ever so slight density to the cake, and the dusting of powdered sugar is all it needs.  Really.  I think it would make for a perfect Easter dessert, adorned with a few edible flowers for springtime festiveness.
There you have it – a lemon ricotta cake that fits in the palm of your hand.  Sweet!