Industrial is not the first word that comes to mind when you think about decorating for Easter.  I love comfy, vintage style decor, but I also have an affection for that edgy, urban, industrial flavor.  There's certainly no reason why both styles can't be fused together, and below are a few examples of how I did just that.
A scrap of butcher block and some rusty wire rods elevate my handmade Easter eggs to sculpture display status.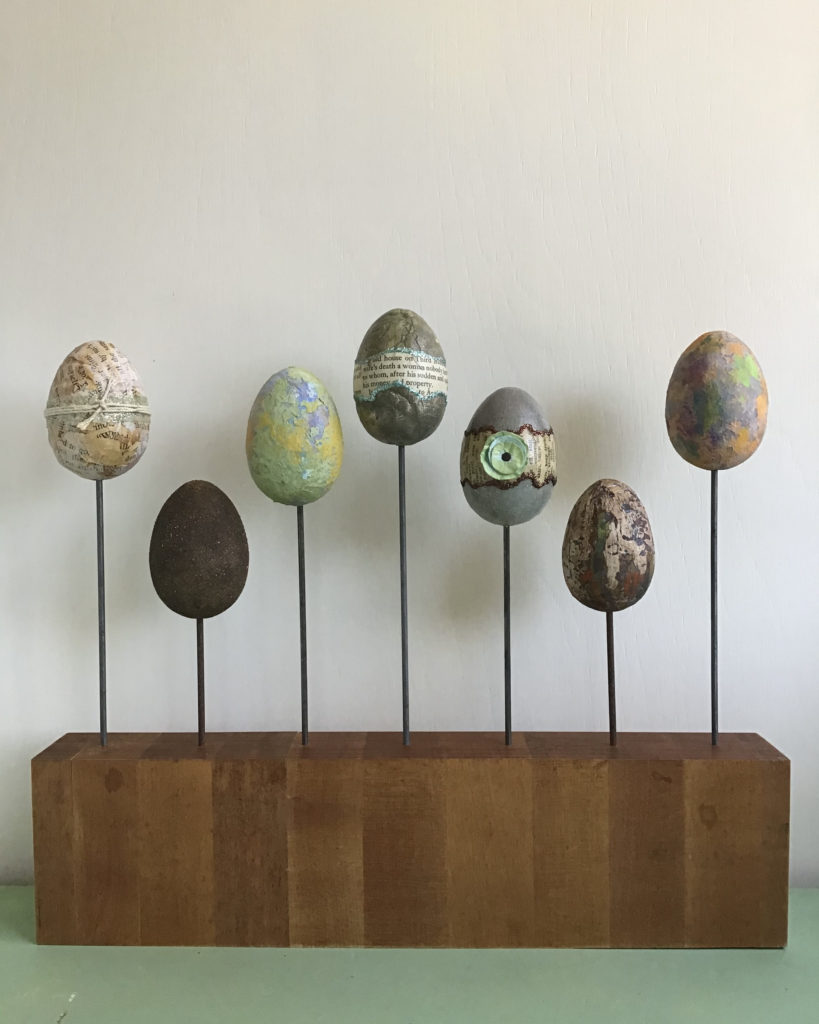 Here's an unlikely nest – a gutted out jumbo pocket watch.  Who woulda thunk?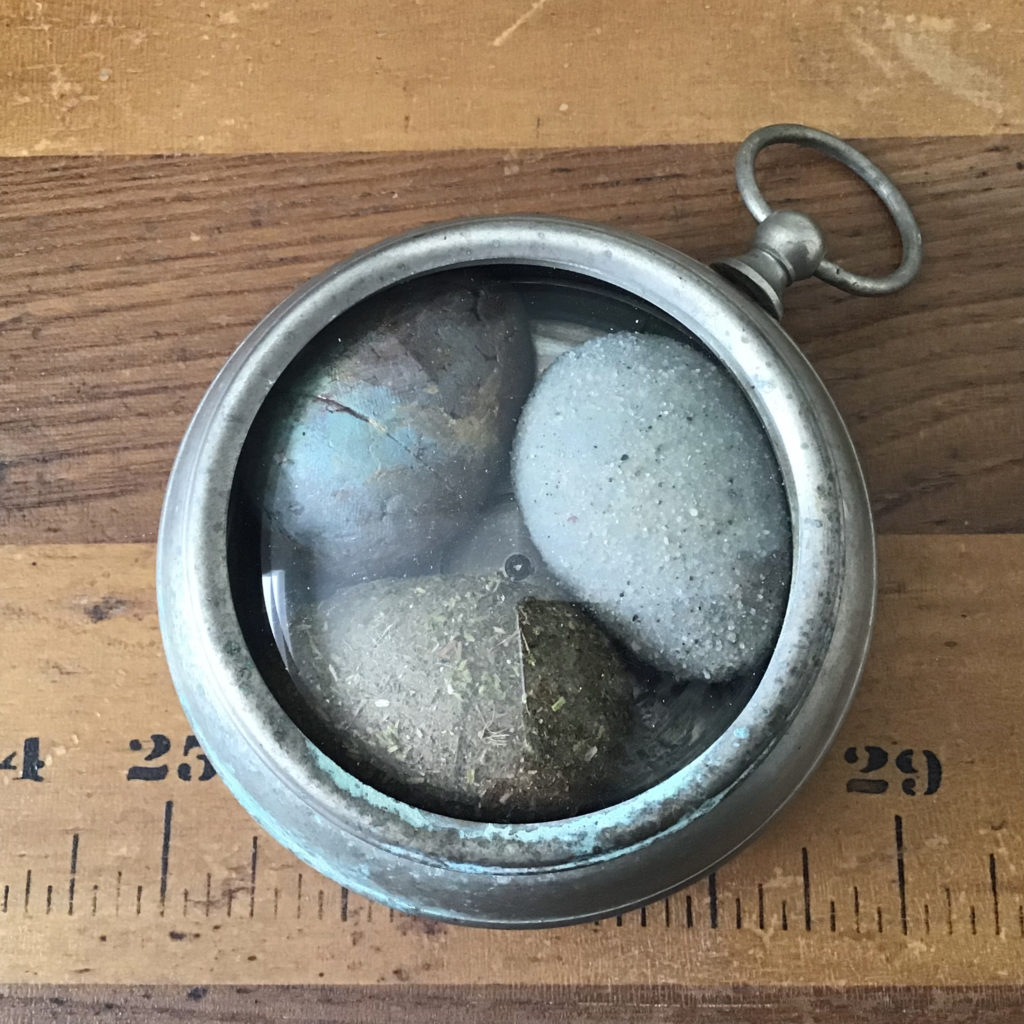 This menagerie of unrelated objects is pulled together with an earthy color scheme.  The display is understated, yet curious.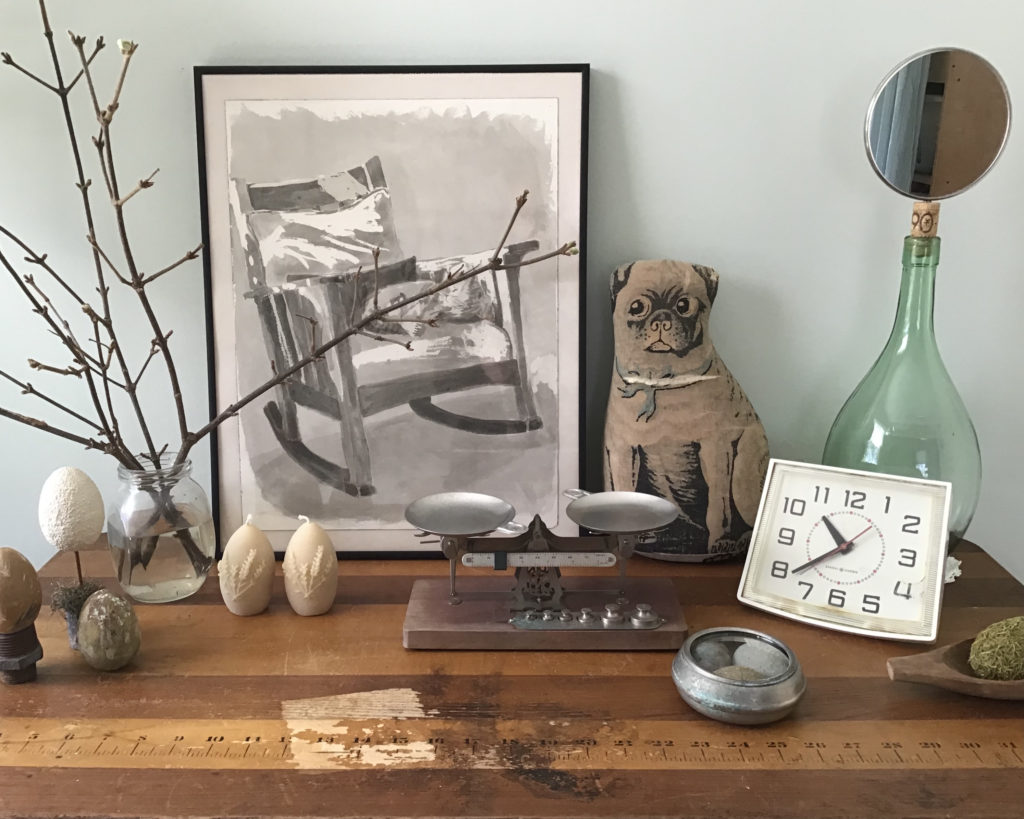 I purchased the large, paper mache egg at an end of season sale last year, with the intention of decorating it in some way.  Well, I changed my mind.  I love it just the way it is, so much so, that I put it on a pedestal.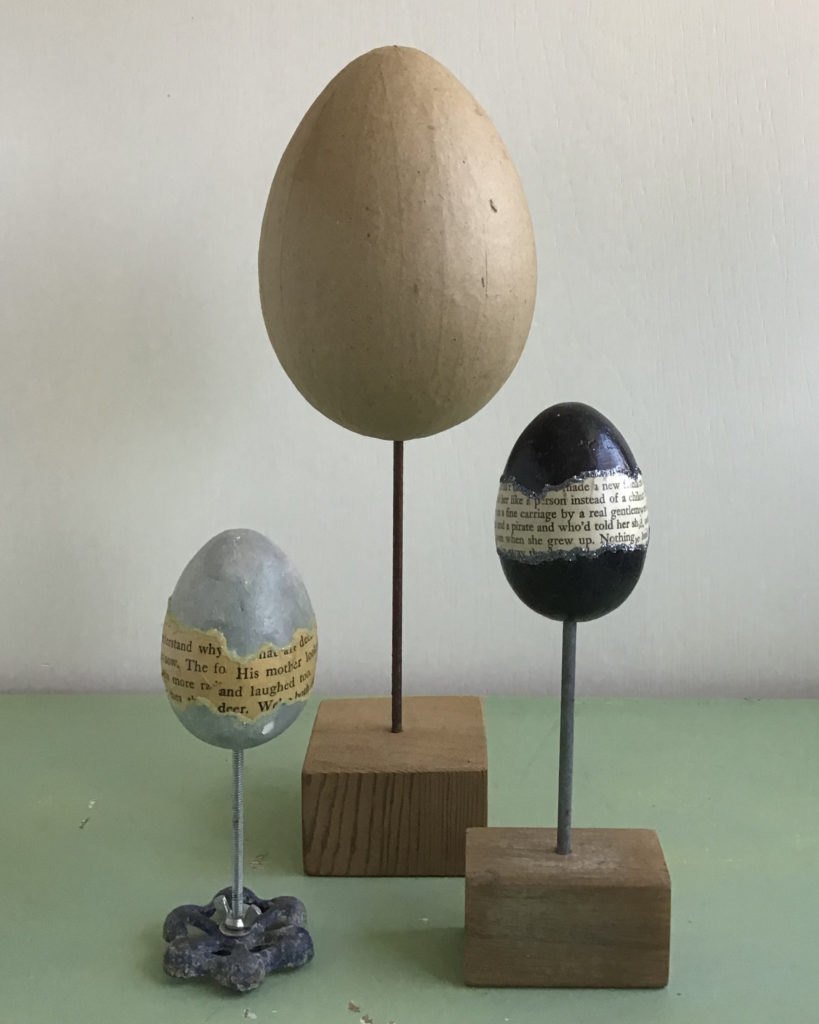 This little trio was simply meant to be displayed together.  The earthy colors harmonize so well.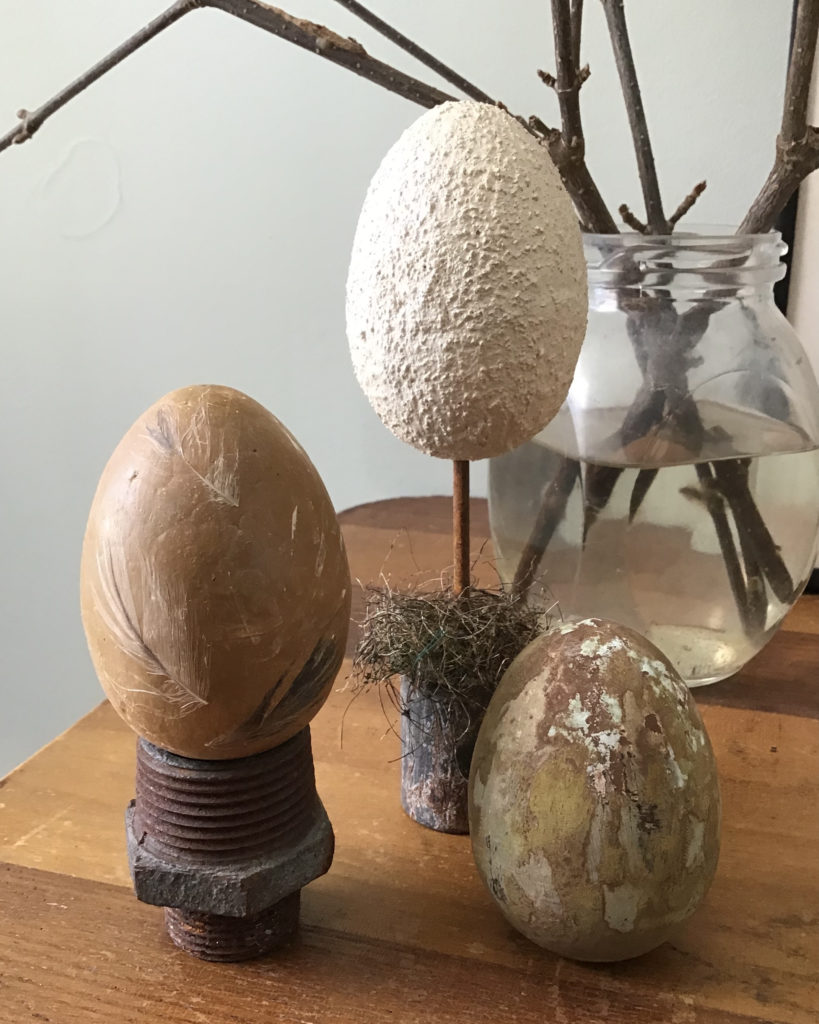 I hope you enjoyed this post and have taken away some new-to-you Easter decorating ideas.  And, yes, I still love my colorful, comfy, vintage style things too!