I've gone artsy-craftsy mad, all but creating since early January.  The trigger?   A determination to shed my comfort zone of putting too much mental energy into what I do.  I focus on purpose and end results with my craft way too often.  Making paste paper, my latest kick, has given me permission to be more relaxed in my approach to art making.  It's somewhat like loose sketch/drawing exercises, only with paint, and is just so liberating.
So, what is it, you ask?  Paste paper is associated with book making and typically used as cover or end papers in book binding assembly.  In a nutshell, a paint/paste mixture is first brushed onto damp paper.  Patterns are then created in the paste paint using a comb, crumpled plastic wrap, a sponge or any suitable "tool" you have on hand.  The pattern and color combinations are endless.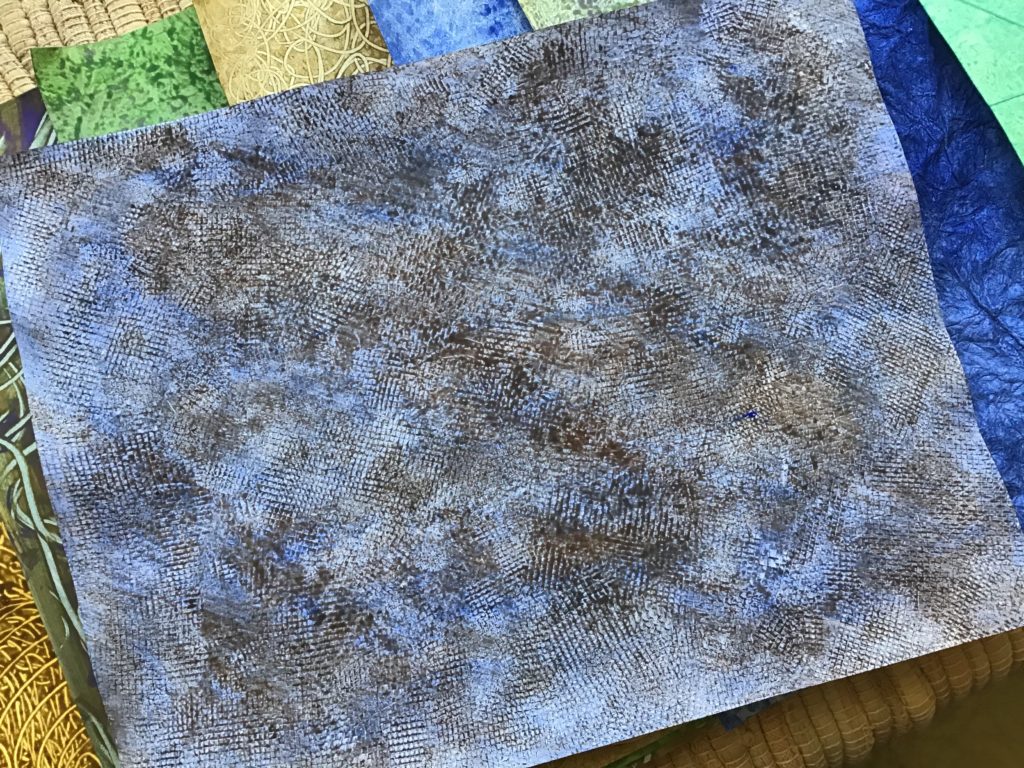 To experiment, I did a light color wash on the back side of a few papers, and then…… the crafty gears in my head starting turning.  I thought, these papers would make for very lovely stationery and brighten a recipient's day.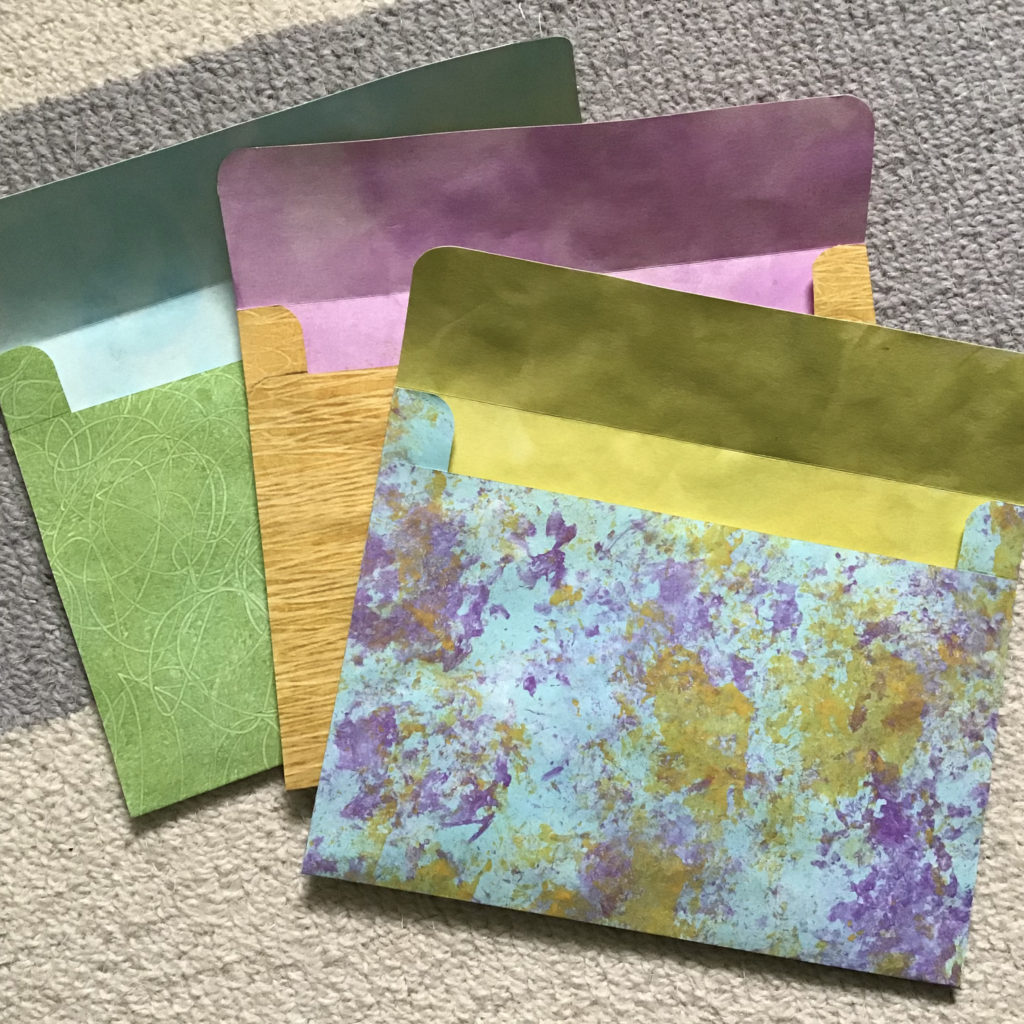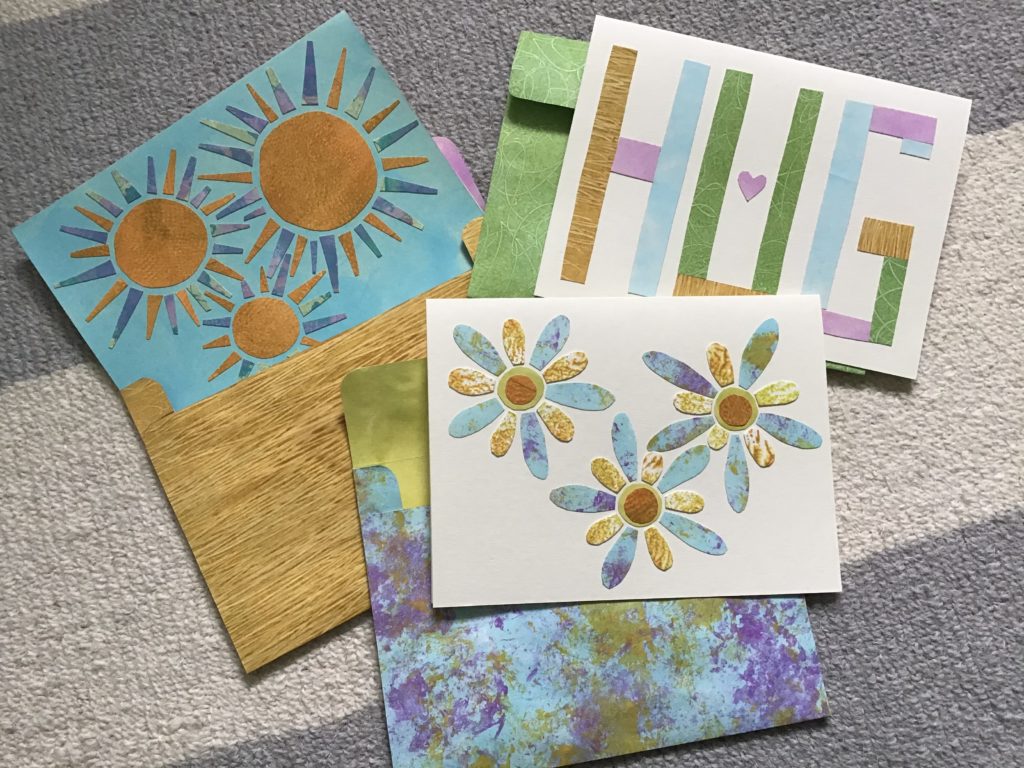 After all, it's still winter and someone may need a little extra sunshine….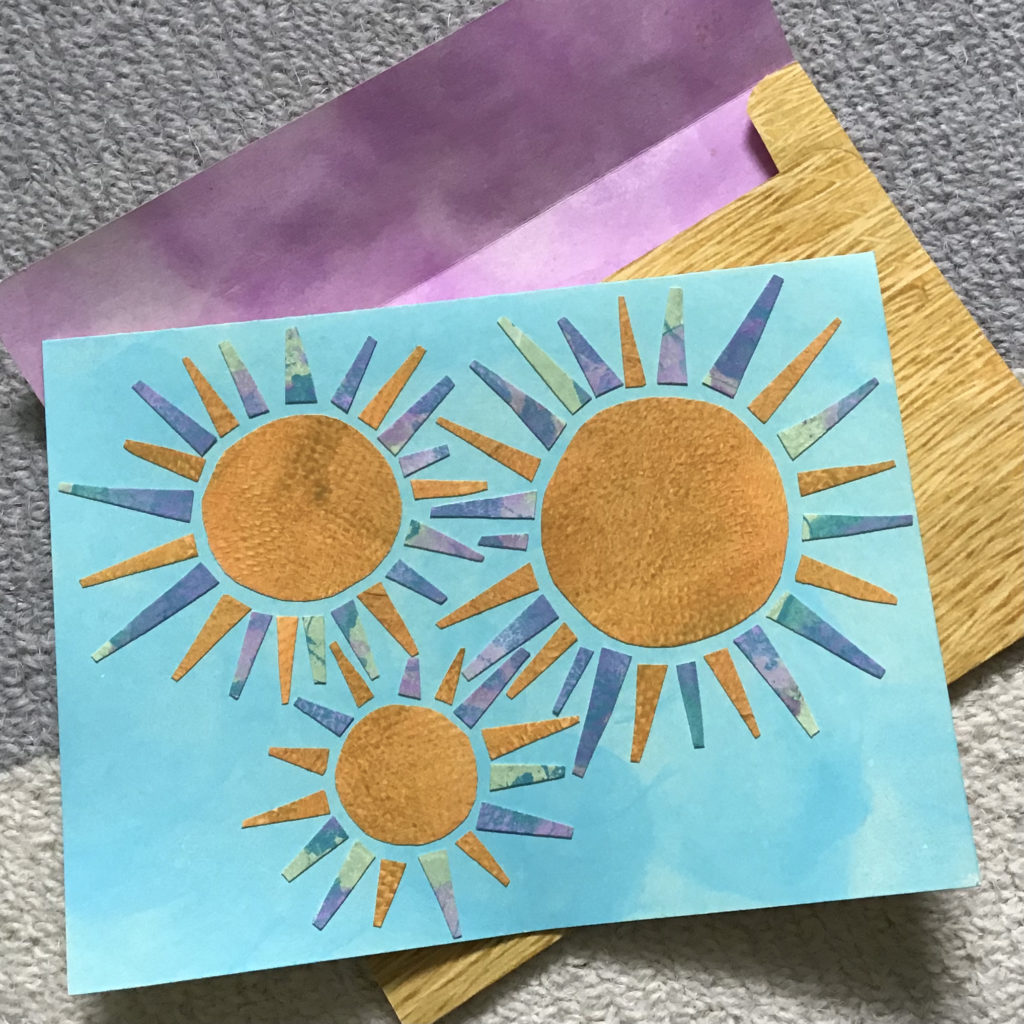 Perhaps flowers would bring a smile to ones face……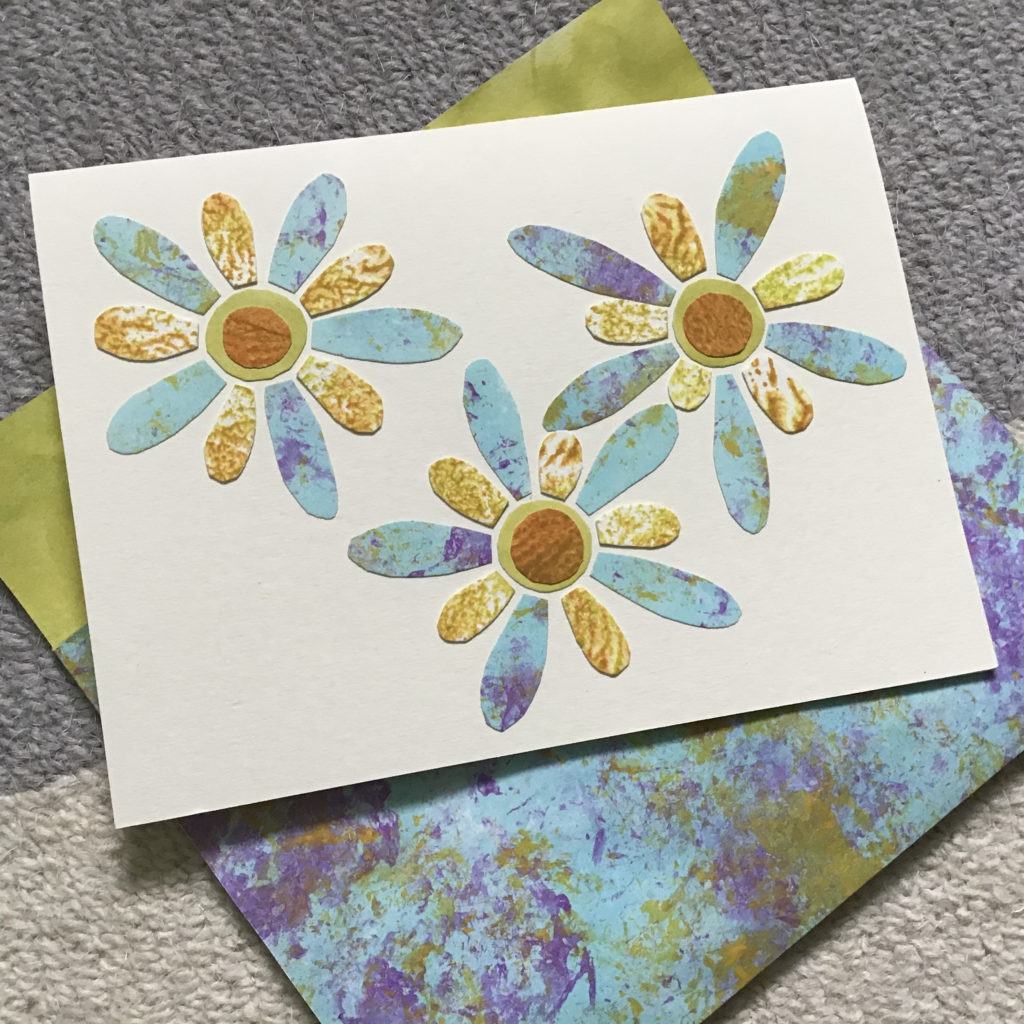 Or, maybe someone may just need a BIG hug.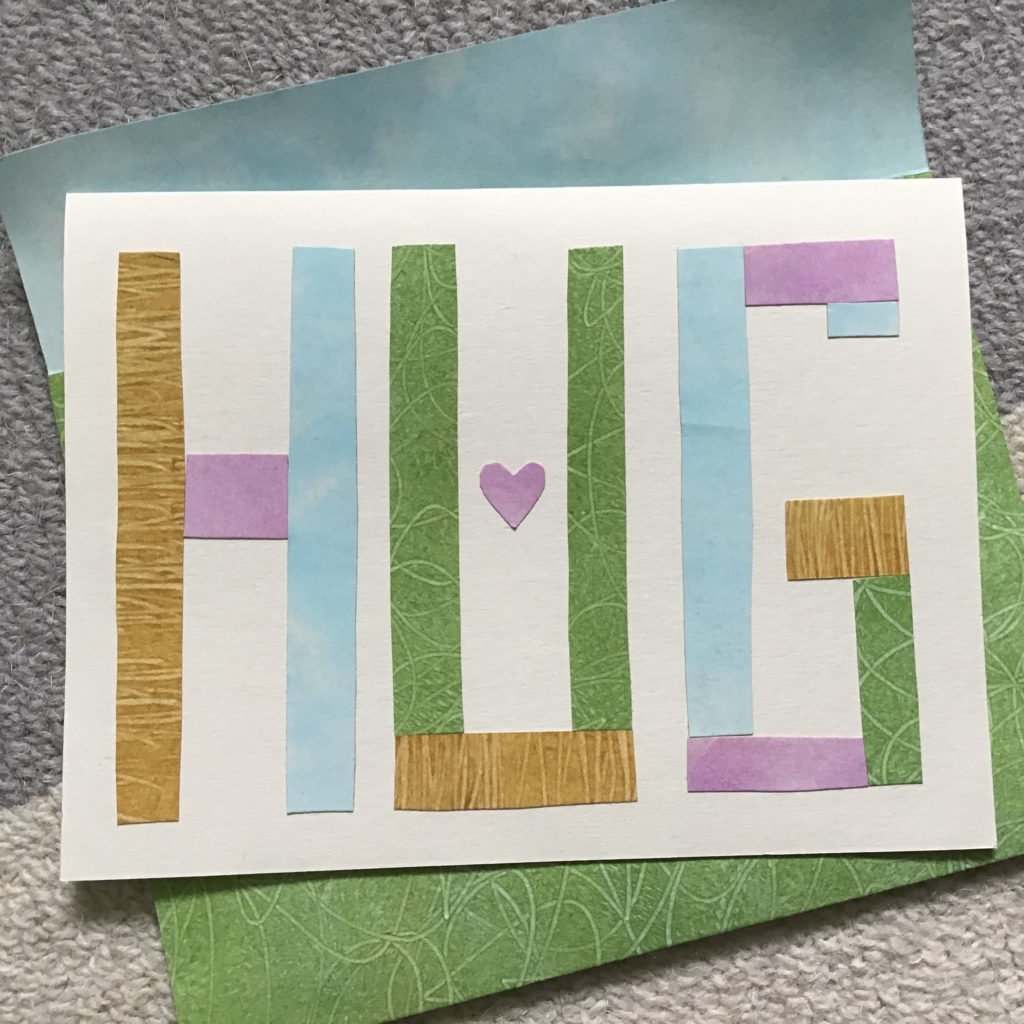 The are many YouTube tutorials out there if you like to give this art form a try, but I must give particular credit to DAS Bookbinding's video; I was instantly pasted ;D