Today I'd like to chat about a rather practical crafty topic, support stands for crafting heat tools.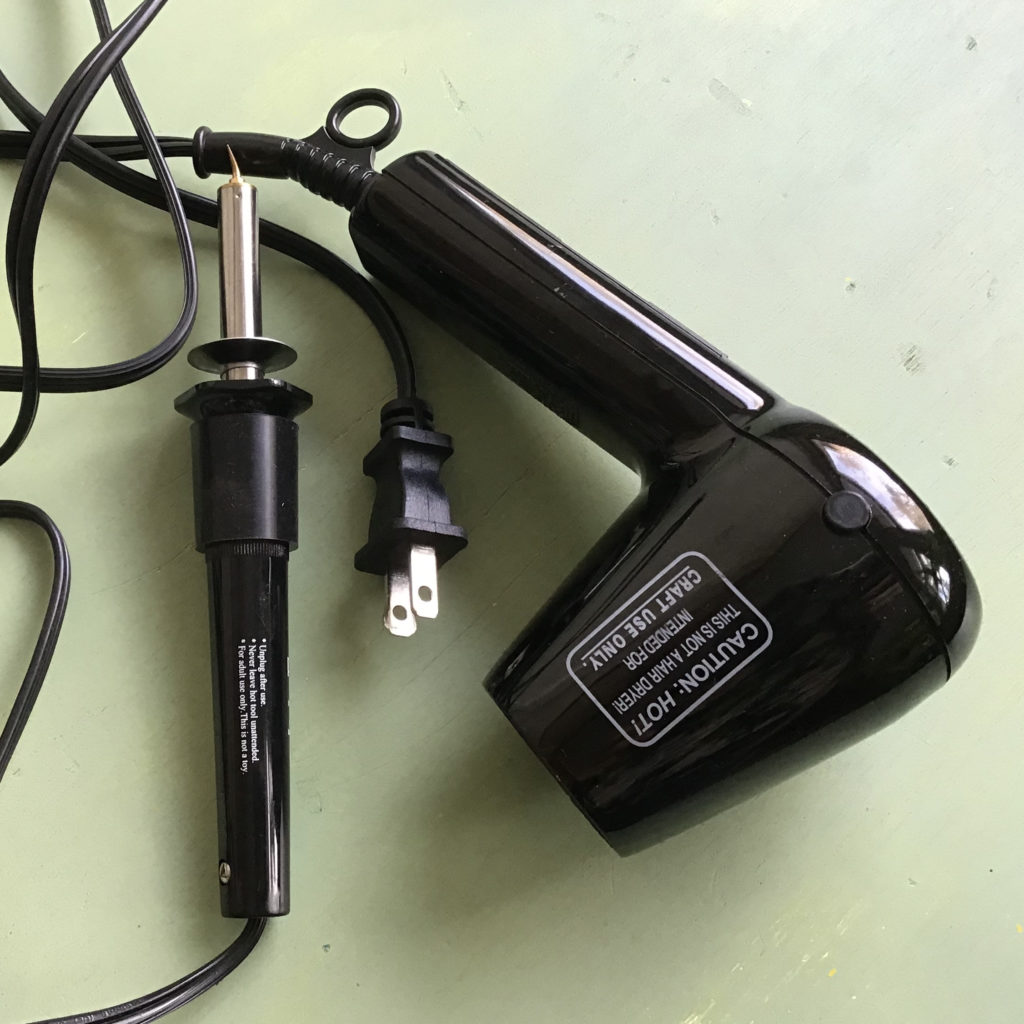 Hand held heat devices are staples for many artists and crafters, the reliable ones held on to for many years.  But, I'll bet the support stands that came with them were tossed in the trash long ago.  Those flimsy stands might have even been stomped on or thrown clear across the room in a disgusted fit of rage directed at the company's design team.  Sound familiar?   Pictured below are some of my makeshift solutions that really do work.
First up, it pays to take up cigarette smoking.  Just kidding.  However, it does pay to purchase an ashtray at a local thrift or dollar store.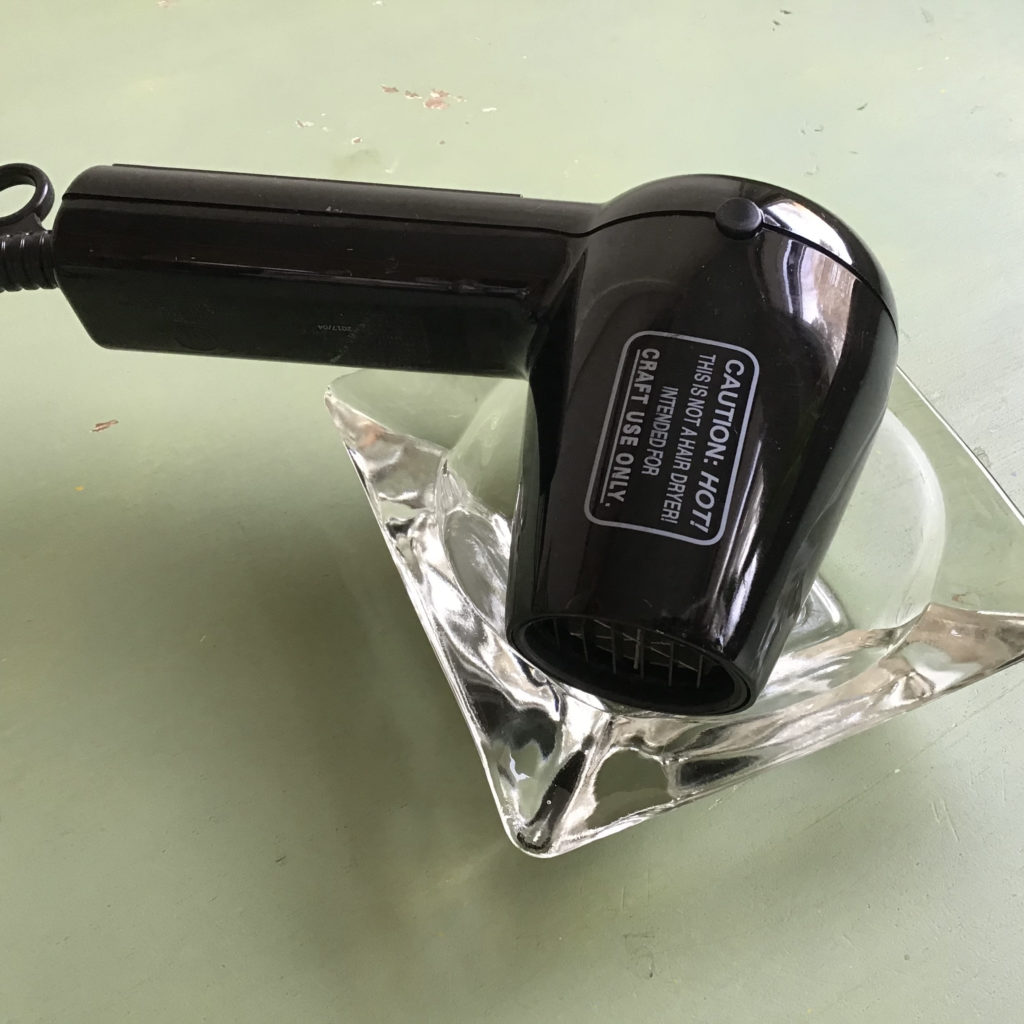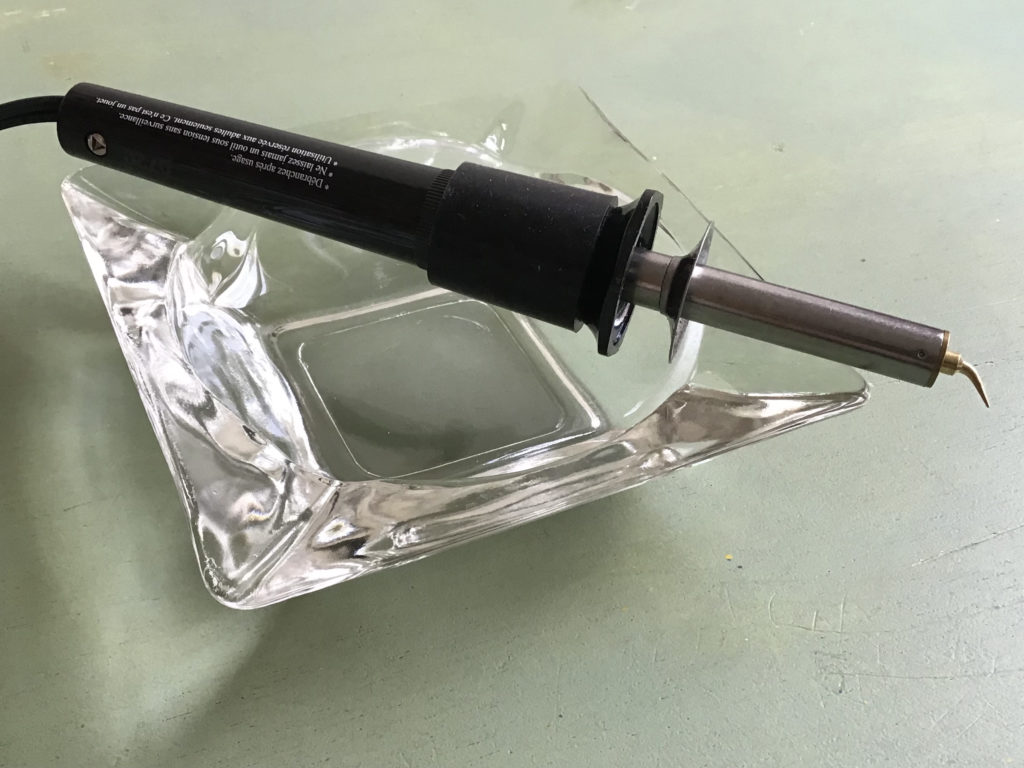 This weighty little jar, former vessel to some very fancy and exorbitantly over-priced yogurt, is actually the preferred holster for my heat gun.  I never have to worry about accidentally melting my vinyl table cover when I set it down after each use.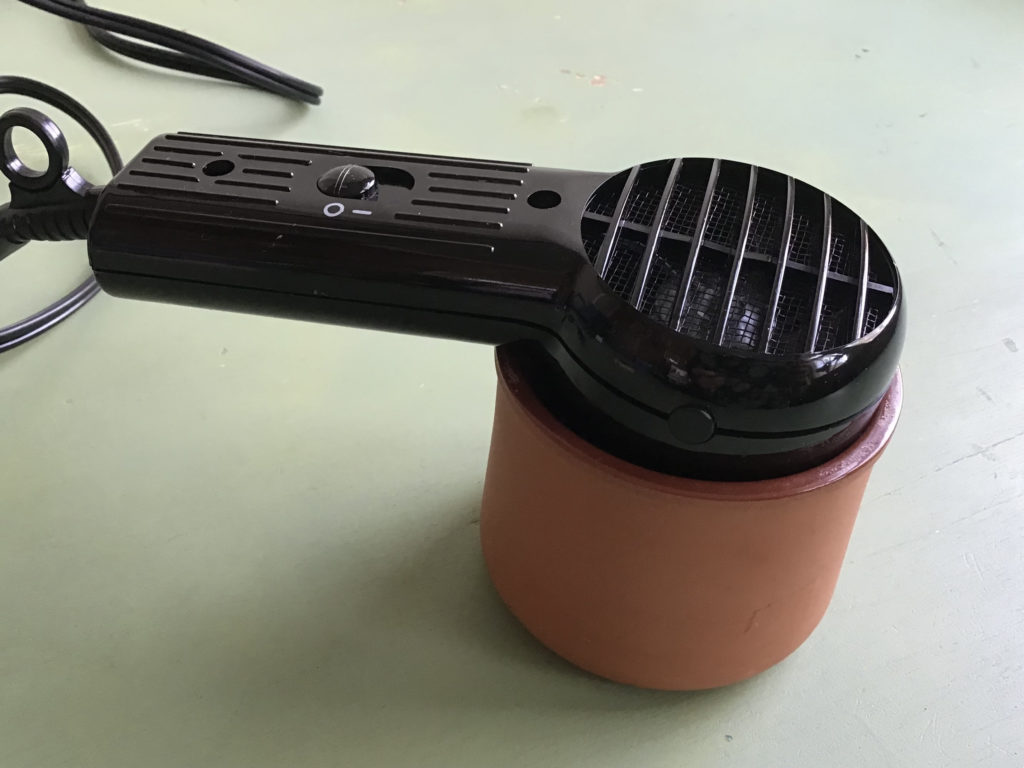 This little shard, dug up from my garden years ago, cradles my stencil cutter very nicely.
And lastly….. with a simple block of wood and two little screws, you can give some dignity to that stupid flimsy stand.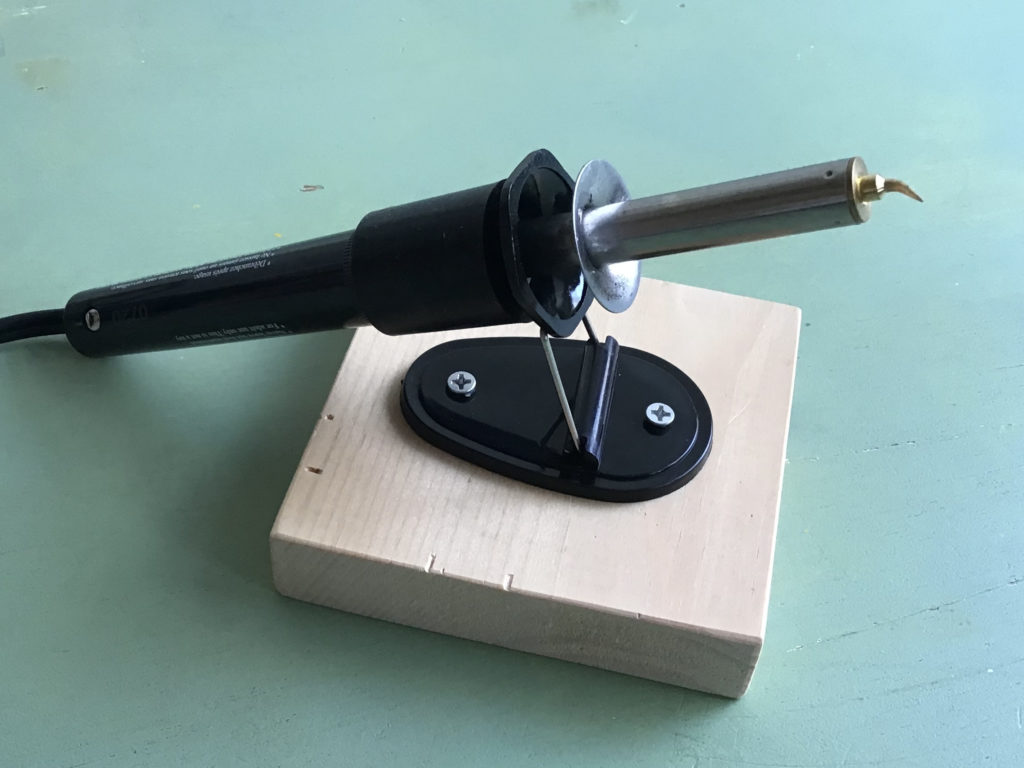 Now, before you run off and craft your own "smart stand", take note –
I've got a gelli printing alternative that you won't want to miss!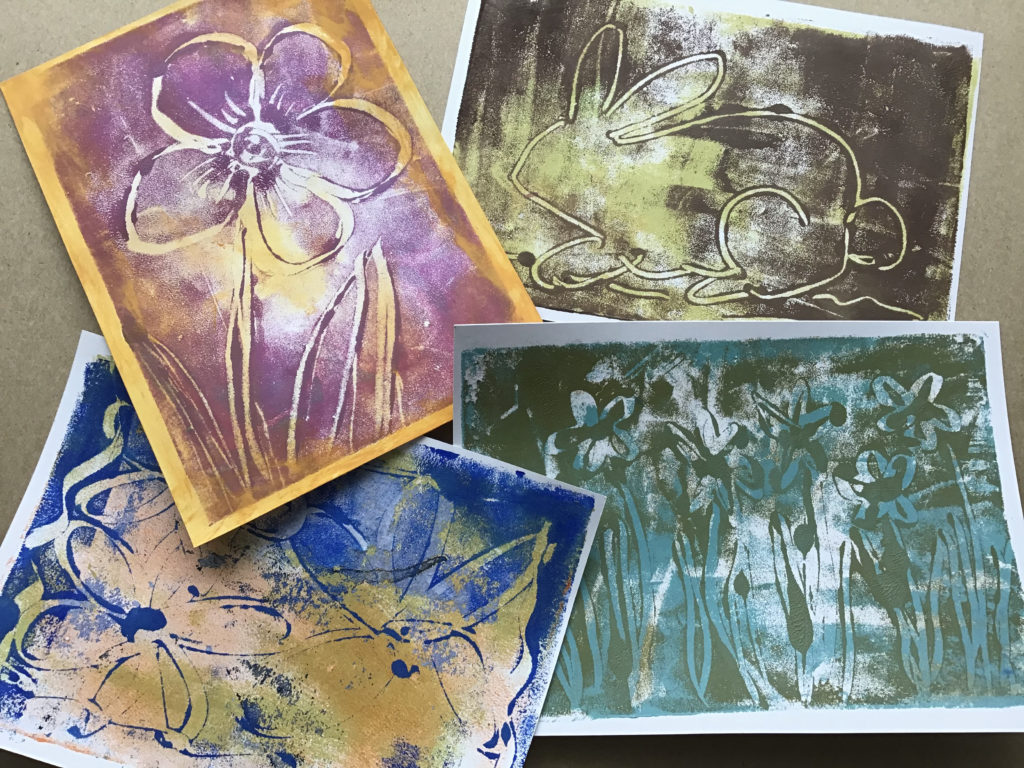 Sweet, right?
Stay tuned…..