Good golly, it's already mid summer and I've yet to share any goings on at the createaerie.  I've spent quite a bit of time in my yard with garden tools, not much with my camera  Anyway, I thought I'd share a few fabulous plants that the deer seem to ignore.
See that hot pink action going on?  That's Lychnis coronaria and it's tough as nails!  Though listed as a sun lover, it performs just as nicely in light shade.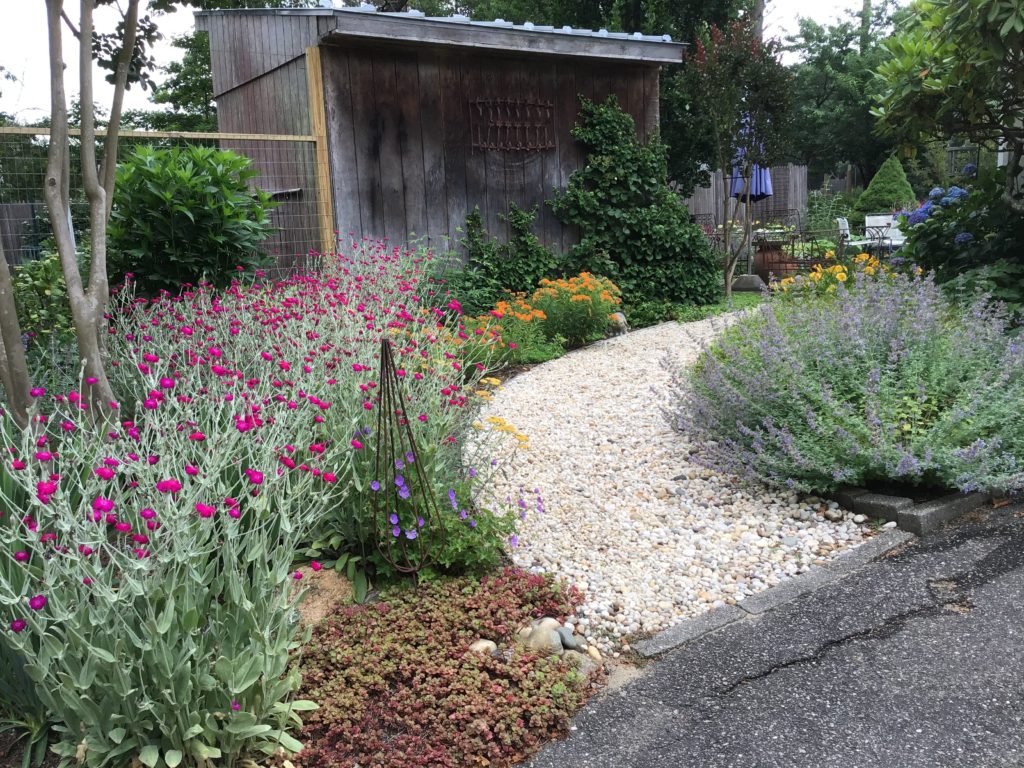 Next, is Achillea 'Coronation Gold'.  Give it full sun, skimp on the water and this plant will bloom steadily for at least a month.  Nothing seems to bother this beauty.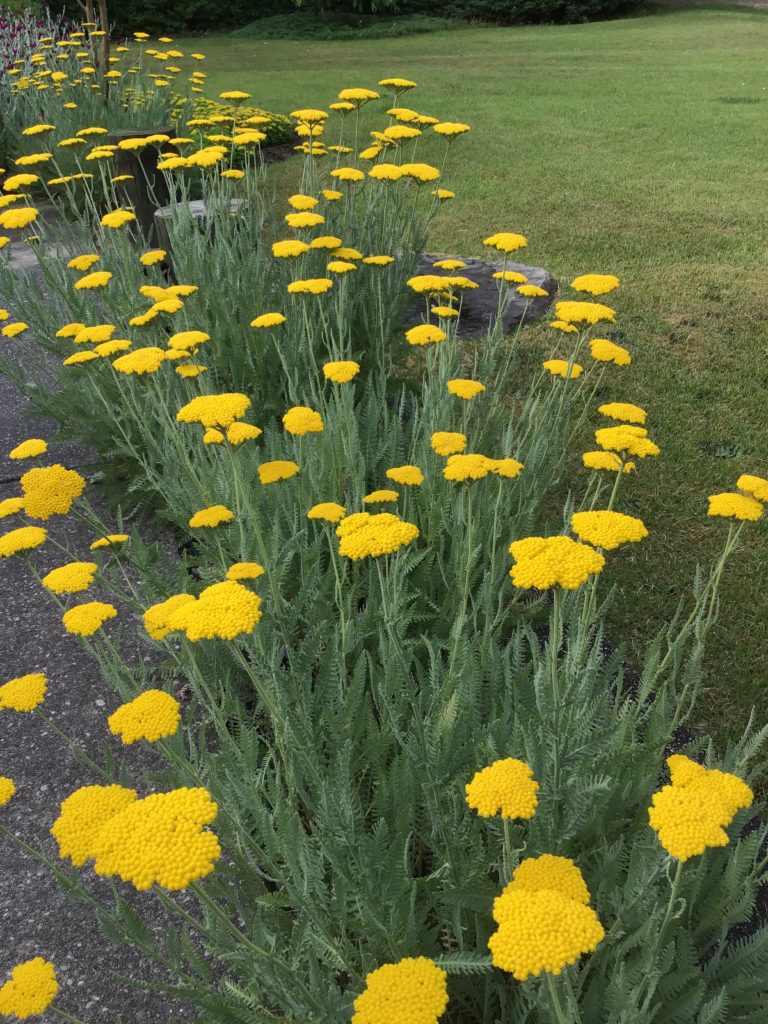 Need some blue in your garden?  Give Amsonia 'Blue Ice' a try.  It tolerates a range of soil conditions, and post bloom, makes a nice leafy filler in the garden.  It appreciates some afternoon shade.
Of course, there's good old Nepeta, a perennial workhorse in the garden, paired here with Hydrangea arborescens 'Annabelle'.  Hydrangeas are candy to deer, but it's worth mentioning that this species is the most forgiving of all the hydrangeas, perfect for the beginner gardener.  Cut it back to about knee high every spring, then just let it do its thing.  Oh, and give it lots of water.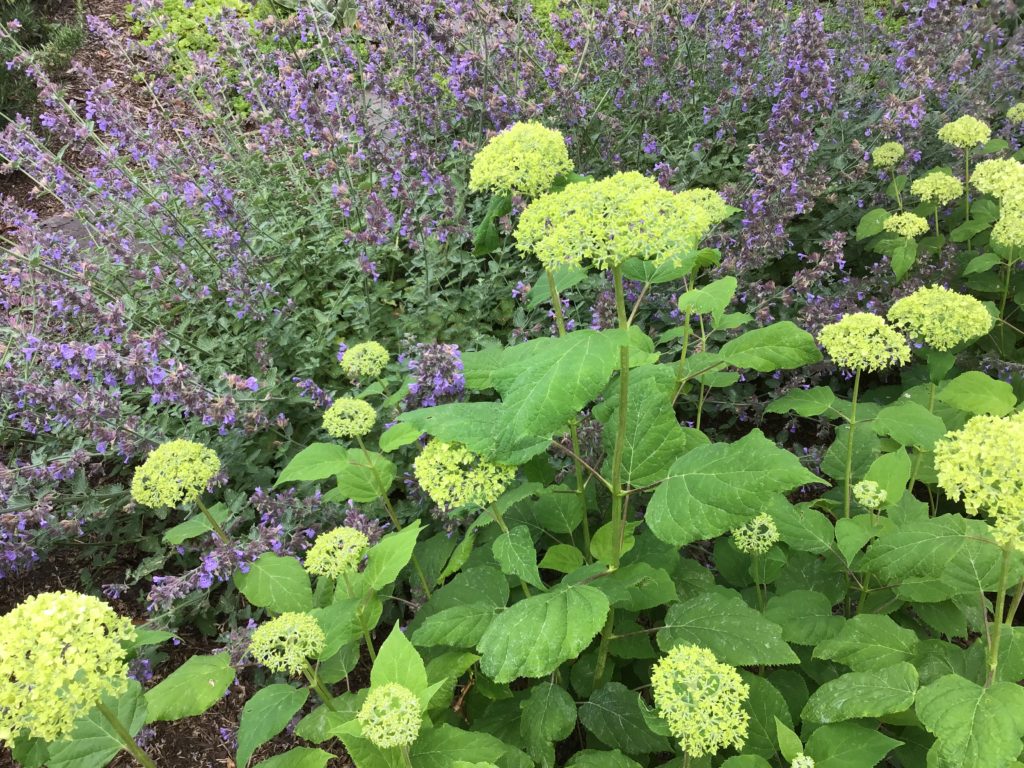 So, if you live in deer country and need to add some plants to your garden, give the above mentioned a try.