I've been on a "play with paper" kick lately, deeply immersed in the exploration process.  The avenues are endless, but when your work surface happens to be the kitchen table, small scale projects are key.  The one I'm sharing with you today is postage stamp size – literally!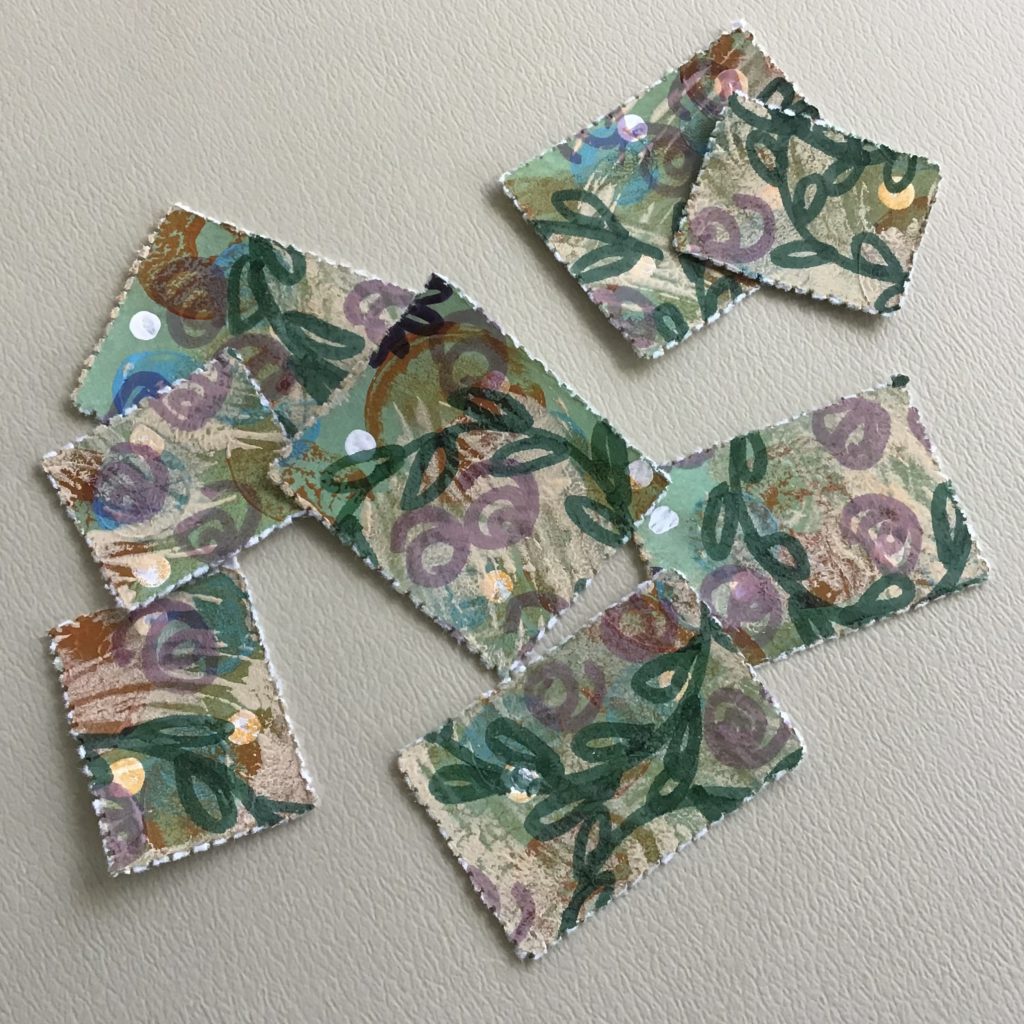 Aren't they darling?  No, you can't use them to send letters, but these little art stamps can adorn and embellish handmade note cards/stationery, art/junk journals and mix media projects.  You will need a sewing machine to make them.  However, if you do not own a sewing machine, a pair of craft scissors with a decorative edge will do.
Use a pencil and ruler to lightly draw a grid on a piece of card stock.  Sew over your lines(without any thread!) using a medium setting stitch length.  Now, decorate one side of your paper.  Anything goes – paint, marker, ink, colored pencil, stencils, etc….  If you'd like, seek out a recipe for making a batch of homemade lick-able stamp glue and brush it onto the blank side of the card stock.  Or, just paste your stamps down with glue.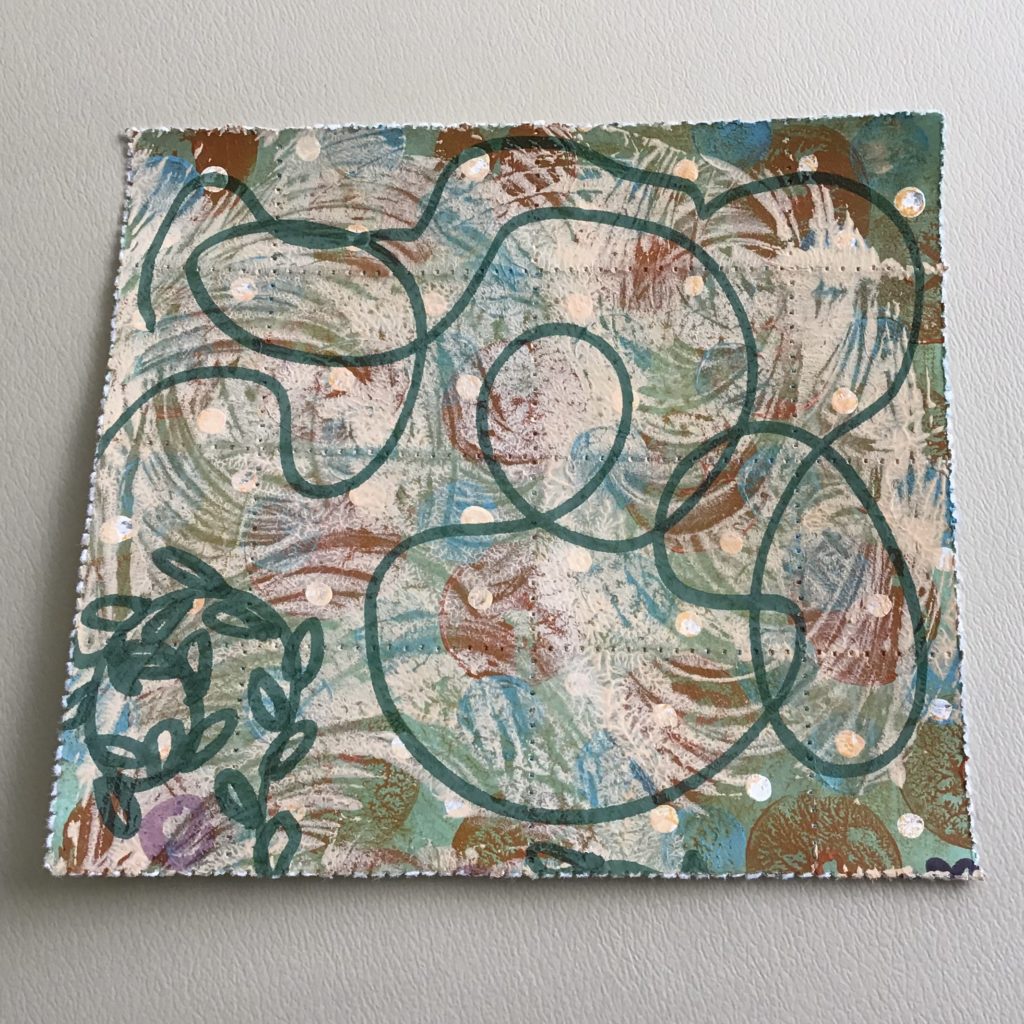 You're almost done.  Simply fold back and forth along the perforations and tear the card stock into little postage stamp size masterpieces.  That's it!  What to do with them is completely up to you – have fun.  They make for darling fodder to pass on to a crafty friend.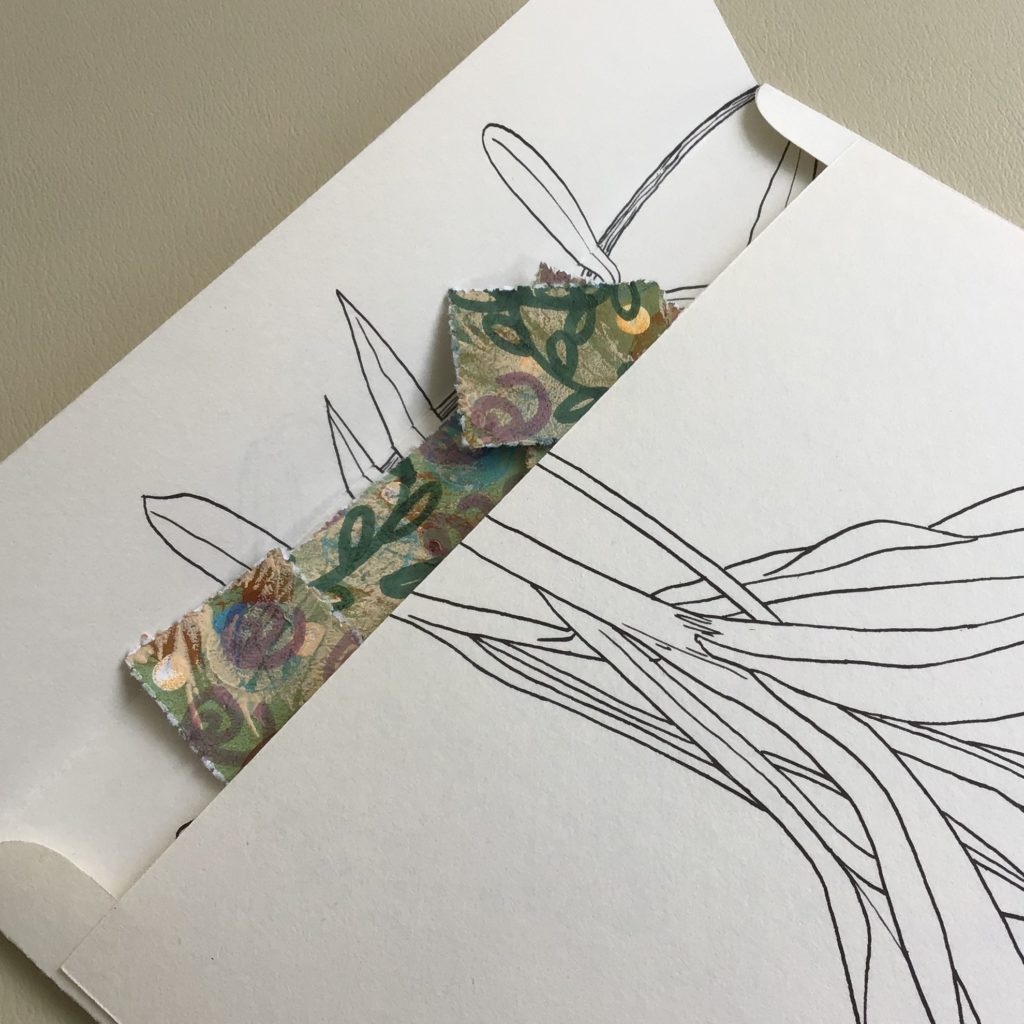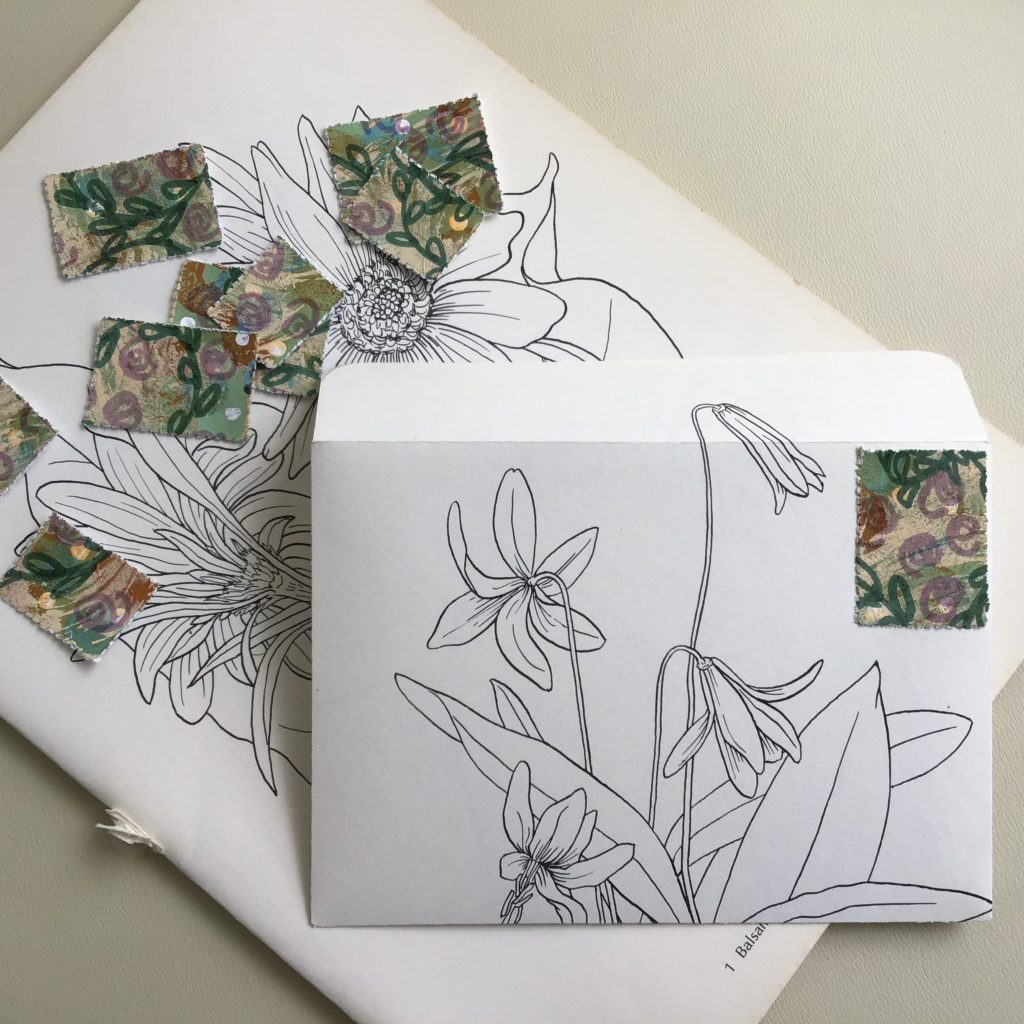 I took some more of my practice/experimental art papers to the sewing machine to make a tear-off notepad, perfect for tossing in my purse.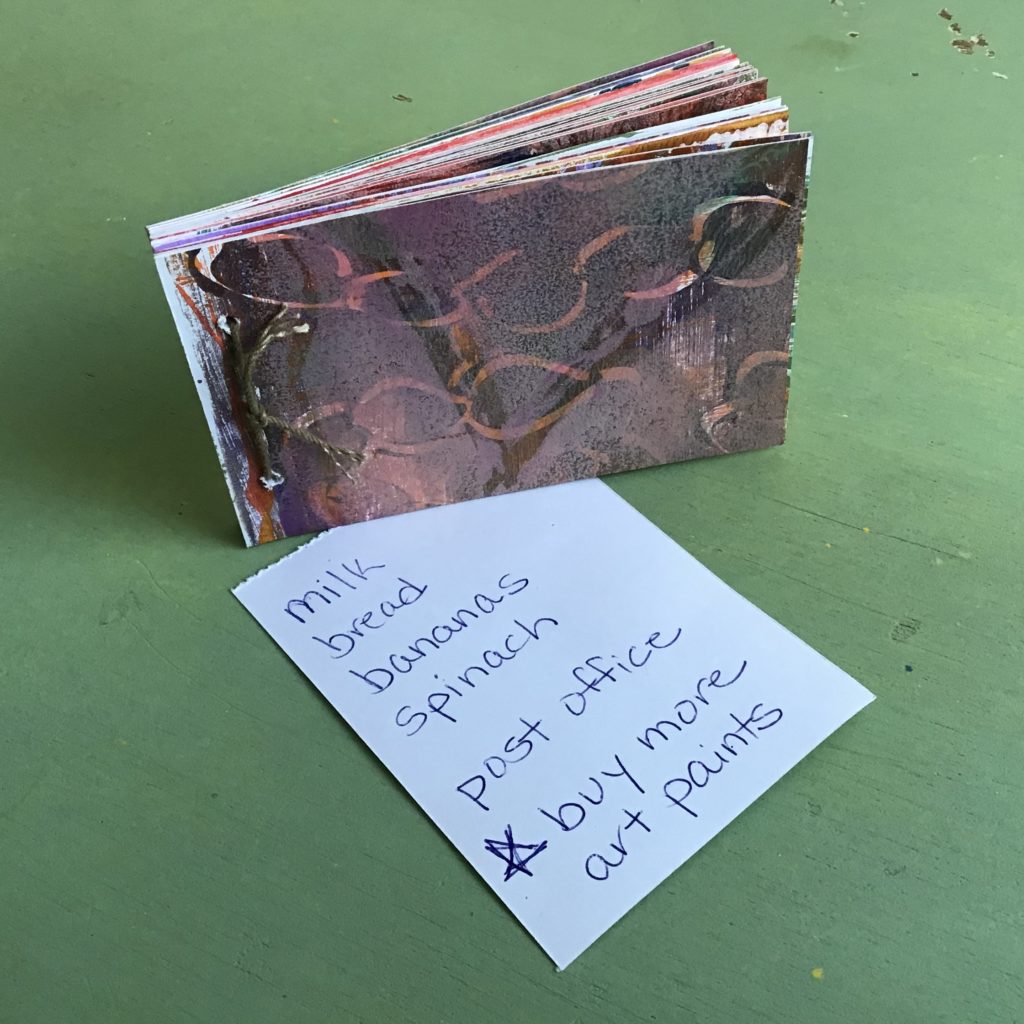 I hope you enjoyed this little project post.  Please let me know in the comments box.  Now, go get creative.